Looks like Klay Thompson has been putting in some work off the court in the club and at home. Thanks to Instagram model Abigail Ratchford.
Klay Thompson is getting exposed by Abigail Ratchford, another IstaTHOT from The gram. Read on…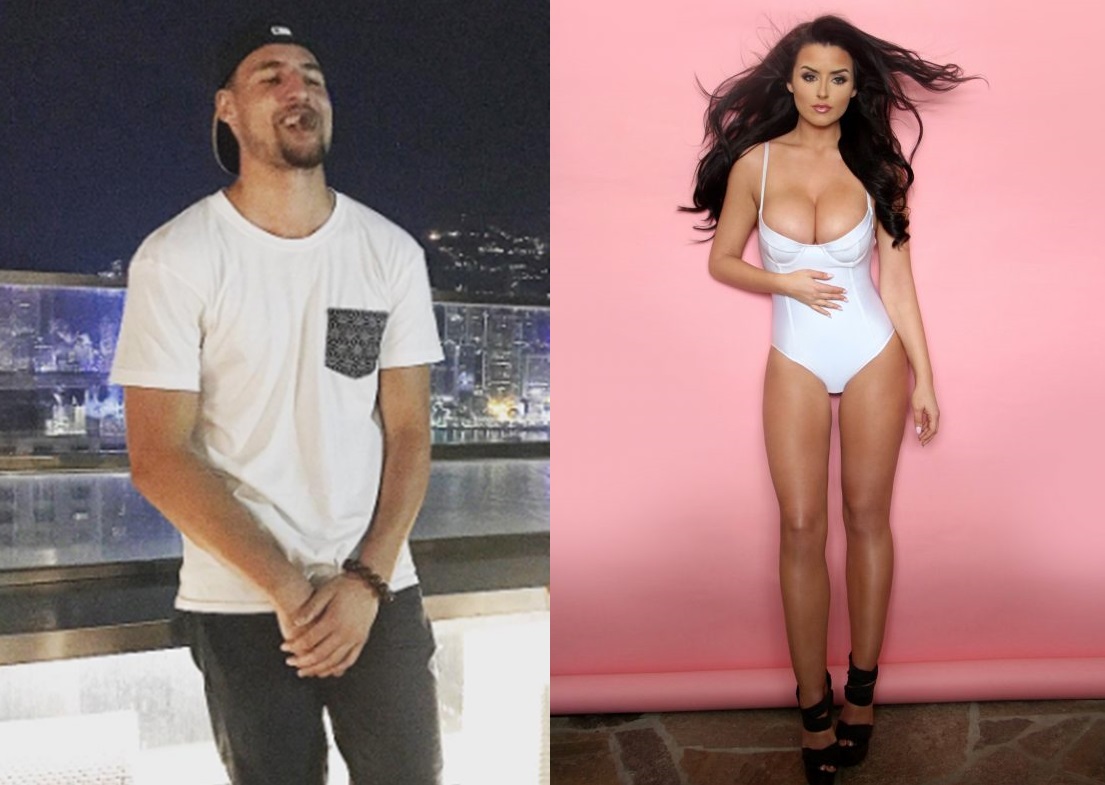 CelebNSports247.com thought we'd spice up your Sunday with some hot tea about IstaTHOT, opps we mean model, who was boasting about Klay Thompson putting her to sleep.
Abigail Ratchford took pics of Golden State Warriors star Klay Thompson dog and then revealed that Klay put her to sleep?
DAAAAAMN!
Fellas we all know what that means. If a woman says that, it means, A, the pipe was extraordinary, and, B, she was smashed so good by Klay, that he put her to sleep.
Ratchford shared:
"That was the best I've slept in a year." 
Damn, Klay the D is that good?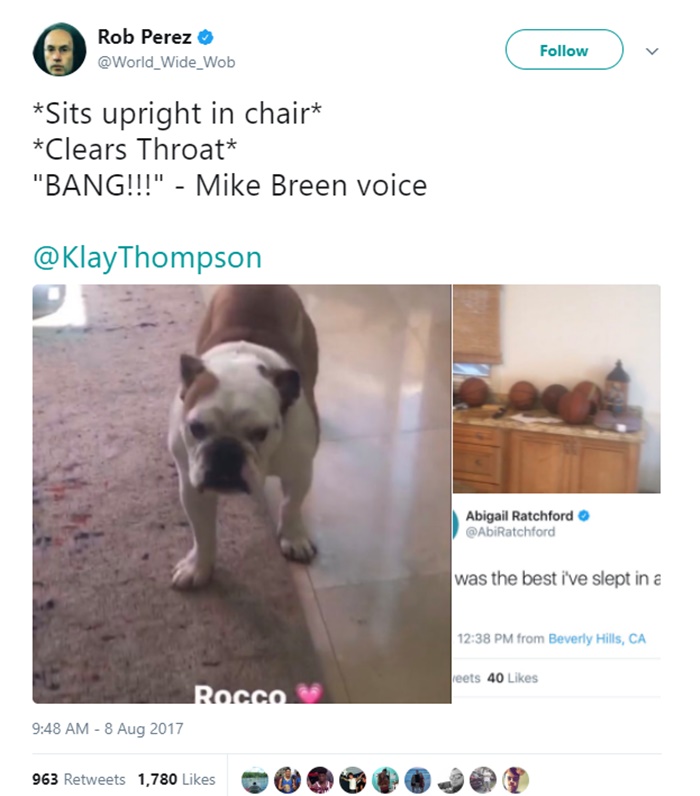 [rpi]
Not only that, Abigail even posted a snap of the Golden State Warrior's dog, Rocco, in addition to a picture of basketballs on a countertop.
NY Post reports:
Though Thompson, 27, and Ratchford, 25, don't follow each other on Instagram, the dark-haired beauty does follow the NBA superstar's older brother, Mychel Thompson, 29.

In addition, don't expect Ratchford to clarify which baller has her heart anytime soon. Nah, she's making the rounds to see which one is the perfect fit.
Ratchford told The Post about broadcasting her personal life.
"My manager was right that I shouldn't put [my relationship] out there. … It's never a good business move. You kind of have to pretend you're single, just so [your fans] can have the fantasy of having a chance with you."
Yeah, right, that didn't stop her from posting photos. Girl please, this is how you make yourself relevant: