Pittsburgh Steelers wide receiver Antonio Brown is apparently unhappy with his longtime girlfriend Chelsie Kyriss mothering. According to RUMORS AB is putting Chelsie on BLAST for neglecting her two eldest children by another man.
According to social media, Chelsie Kyriss, his longtime girlfriend is neglecting her other kids. Since Antonio Brown he broke it off with Jenna Frumes, he's back with Chelsie, but he is disappointed that she is only focused on their sons and not her other two boys, she had with other men, The two have been spotted looking like one big happy family of 5, but he needs to see some changes with her. Read on for more tea…
CelebNSports247.com has received a tip via TeaServedCold who claims that the Pittsburgh Steelers wide receiver took to Instagram to blast the young mom.
Antonio Brown said on Instagram that she should take care of all her children, not just the ones by him. The Pittsburgh Steelers WR also suggested that those around Kyriss aid her in seeking help.  Chelsie Kyriss has been posting photos of she and Antonio as a happy family and they look that, but if that is the case then why did he put her on blast this week?
Brown writes in a post/delete:
With all due respects any friends who consider @chelsie a friend should honestly help her vastly! She has two older kids Kellen Green 9; Brooklyn Green 7; she hasn't seen or claimed in 4 years running around chasing me! Her Mom Lynn Kyriss and Todd Kyriss cannot get ahold of her In regards to holding her accountable to her kids her family! Let's, not the internet confuse people upon her responsibility to her kids! I ask that if you are her friend encourage her to take care all her kids not just mine and be a woman we know she capable of! So we clear she's my baby mama! Shameika; Trice; Chelsie All mothers of my kids love Y'all let's be mothers to all ours not matter who I am. #MothersMatter#BeHonest #DontLie #Be100 #SoWeClear
Antonio's and Chelsie Kyriss have three boys together – Antonio Brown Jr., Autonomy Brown, and Apollo Brown.  His daughter Ali Brown, is by another woman, Antanyiah Brown.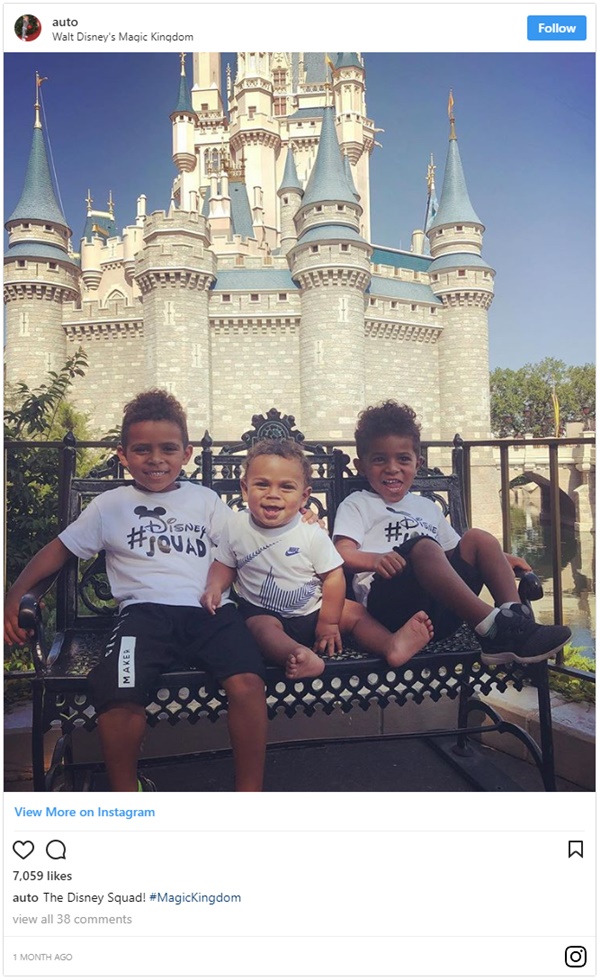 Nice to see AB takes being a dad serious. He just wished that Chelsie was the same way because its unfair to her sons, leaving them out. They need a dad too and if AB is the man she is with then it appears he's opening to fathering them too.
Here is the proud daddy with his daughter Antanyiah:
AB said in April:
Baby girl you're the greatest you inspire me; continue to have fun…working hard being your best self ! Amazing to witness !! Junior Olympics coming… #ProudDad #Inspiration #Generation @antanyiah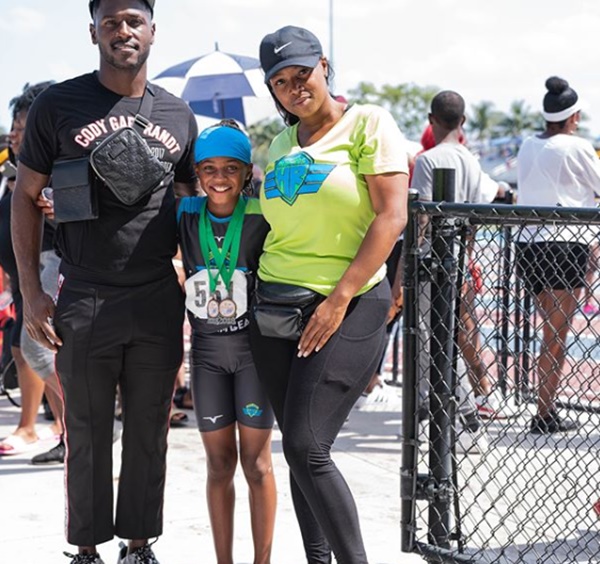 Antonio is all about #unconditionalLove with his kids:
Though, Brown admits he has three baby mamas total. Which leads us to Trice, who also threw shade via her Instagram. However, the person she's aiming at is using their daughter to stalk the child's father, says Trice.
Trice says the woman wants to be part of the "Brown" family so bad, aka AB's baby mama's club.
Check it: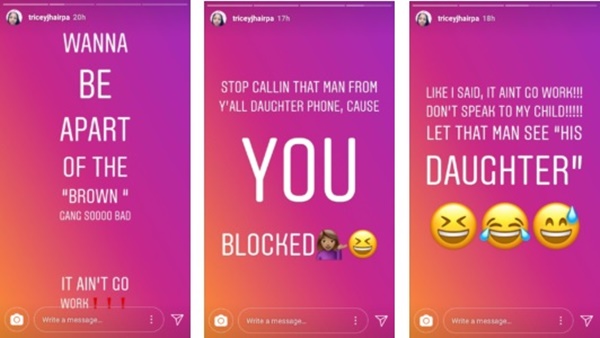 Here is another photo of DILF Antonio Brown, apparently the sausage is worth fighting over and we can see why – He is drop dead gorgeous! #YUM #DILF