When it comes to Antonio Brown you can't say enough great things about the Pittsburgh Steelers. Brown is the first player in Steelers history to reach 200 receiving yards.
See what his fellow wide receivers like , Tate, and Todd Gurley II are saying about Antonio Brown…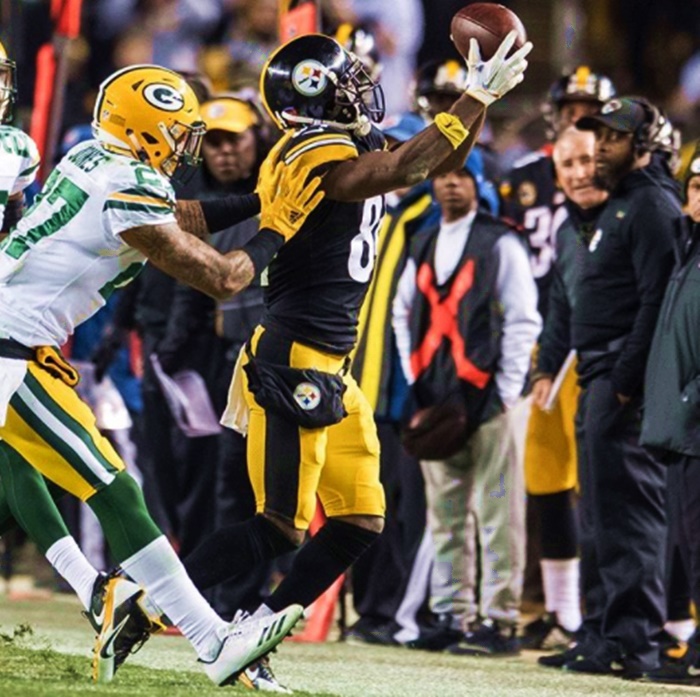 CelebNSports247.com noticed that tweets started pouring in from NFL playmakers across the league late Sunday night and have yet to stop.
First wide receiver for the Houston Texans DeAndre Hopkins marveled at electric Pittsburgh Steelers receiver Antonio Brown's late-game heroics in sealing a win over the Ravens on Sunday.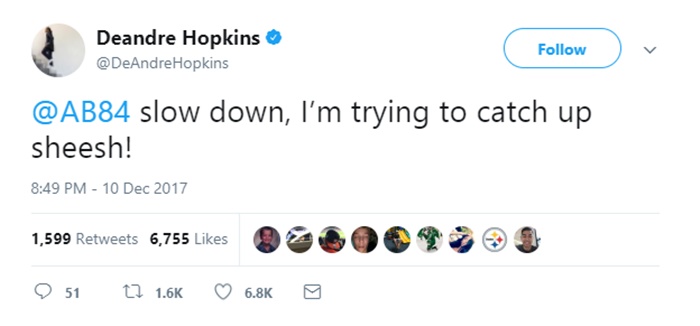 AB is a powerhouse of muscle, skill and endurance that is truly something to see on the field. His skills and speed are beyond other players.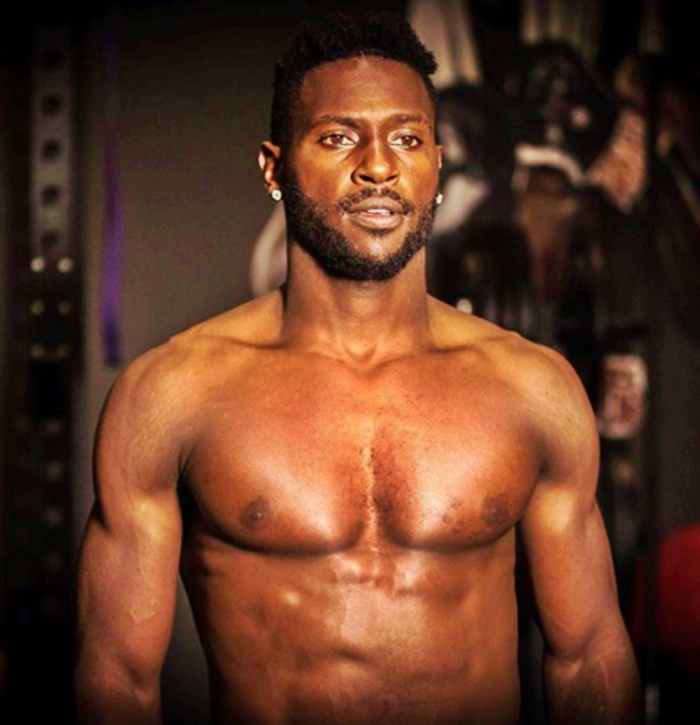 Golden Tate, and Todd Gurley II also weighed in on the astounding Antonio brown who blew everyone away with his magnificence on the field catching a 34-yard pass by the sideline. Gurley II also said that "@AB84 is unreal another game winning reception that's like 4in a row!!!"
[rpi]
Browns heroics are far from unnoticed these days, you might just say they have become routine.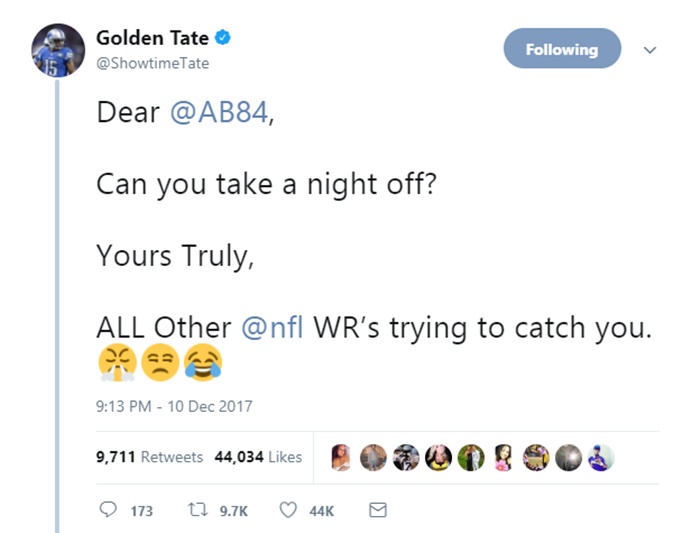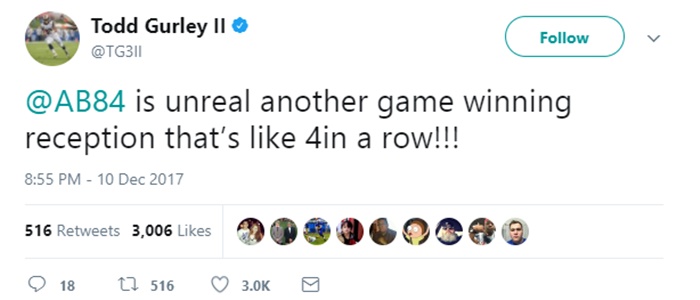 Just minutes ago, Antonio Brown made history with the Steelers. Here is what was posted on social media today:
"Antonio Brown is the first player in #SteelersHistory to reach 200 receiving yards in two games with the franchise. #ProBowlVote"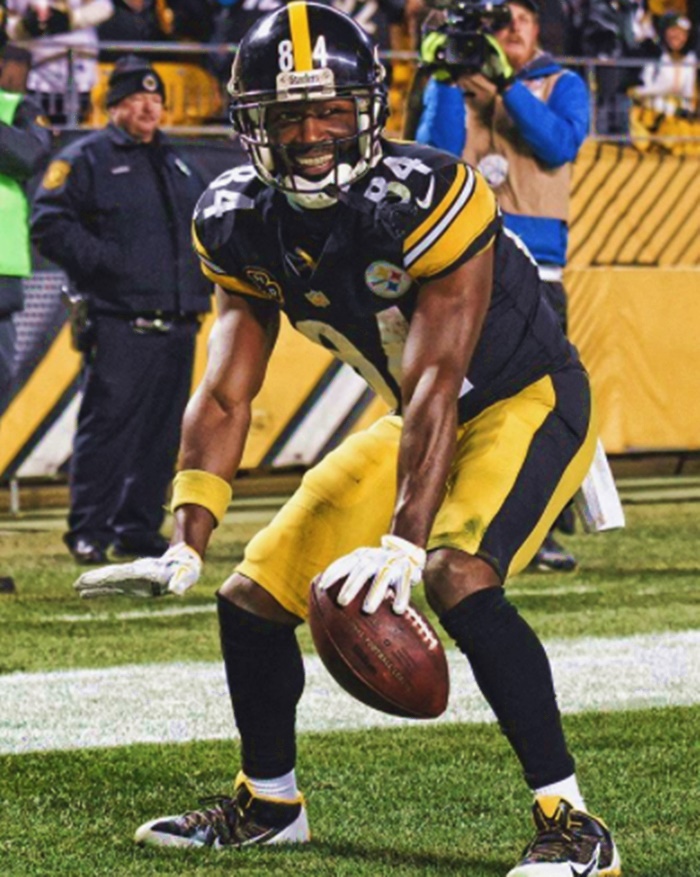 Before the season started AB's motto was "work hard, play hard":
Matt Steffanina, Choreographer and Amazing Race 28 Winner can't stop dancing over Antonio's victory as the first Steelers player to reach 200 receiving yards.
GUCCI GANG combo in Argentina?

& still hype from that win @AB84 #steelers @steelers pic.twitter.com/Q19Ath20yC

— Matt Steffanina (@MattSteffanina) December 13, 2017