When it comes to those family therapies that work, former NFL wide receiver and current Professional soccer player for Boca Raton FC recently spoke with Men's Health about soaking his feet in warm urine.
According to Chad Ochocinco chimed in to share on how he used to treat his injuries with warm urine. Read on for more info from Chad Ochocinco who tells Andrew Luck To Soak Ankle in Warm Urine…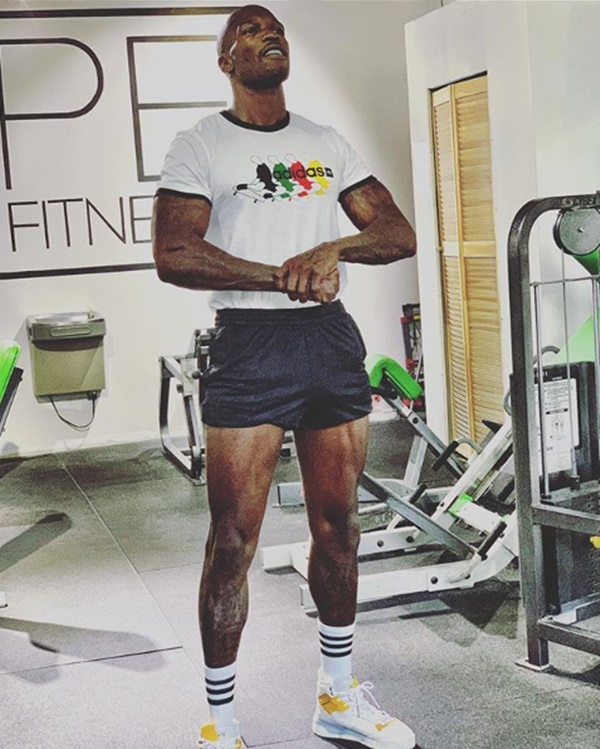 CelebNSports247.com reports that former wide receiver Chad Johnson chimed in to let Indianapolis Colts quarterback Andrew Luck that he needs to soak his ankle in warm urine.
Now we know that soaking your foot in warm urine sounds absolutely gross, but Chad Ochocinco Johnson is NOT the only baller in sports that uses that remedy.
As much as we believe it won't work, we stand corrected since former Chicago Cubs and San Francisco Giants outfielder Moises Alou used to urinate on his hands to give them callouses in lieu of using batting gloves. Jorge Posada, the former Yankees catcher, said that he'd done the same at certain points as well.
Johnson is a man speaking from experience, so he took to Twitter telling Adam:
Adam, I soaked my ankle in warm urine to heal all my lower extremity injuries, notice I was never injured my entire career. Please pass along my message, it's a home remedy.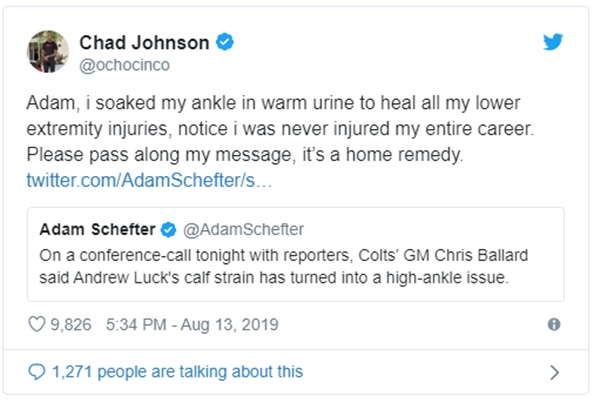 At first read, this may sound like a joke, but it's not. In 2016, Johnson said on ESPN radio he would use warm urine form his teammates to help cure ankle sprains.
So who will be the first to try this out and let us know if it worked? Would it have helped Kevin Durant's ankle?