129 lucky people landed tickets to see Valerian and the City of a Thousand Planets all thanks to former NFL player Chad Ochocinco.
Chad Ochocinco posted a video alongside the 129 luck fans who were reclining at his theater to watch the new Luc Besson film, Valerian. Read on and checkout Ochocinco movie night video…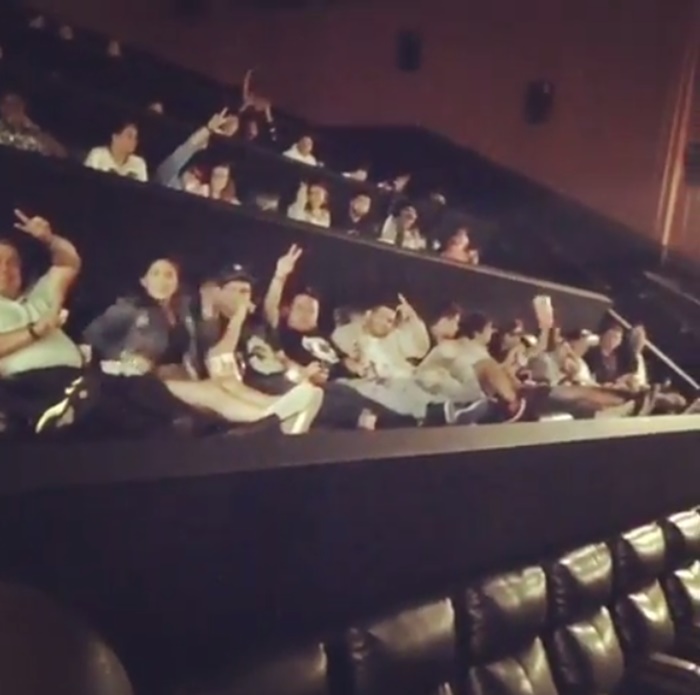 CelebNSports247.com received word via Chad Ochocinco Johnson who took to Instagram to ask the question online.
Ochocinco movie night looks sick, we wanna go!
Chad Ochocinco asks:
"What has your favorite athlete done for you lately?"
Ochocinco is one of the coolest players in the NFL, the only problem is that he had a few road bumps in the road which cost him his career. One thing we can say is that he loves shoe, cigars, and living his life.
[rpi]
He gives back to his fans and tonight, they got treated to Valerian.
Her is what Ocho said:
"Invited 129 strangers I know personally to watch an early screening of the movie #Valerian Rihanna is in this movie & being that it's in 3D I hope to see her feet make an appearance."
Take a look at Ochocinco Movie Night: