First we told you about Michael Kidd-Gilchrist and now another NBA baller injures himself, during the Lakers game tonight Cleveland Cavaliers Kevin Love Injures Shoulder!!!
Continuing on with our INJURY REPORT on Wednesday, CelebNSports247.com has the latest details on Cleveland Cavaliers player on the flip…

Did you hear, Cleveland Cavaliers Kevin Love Injures Shoulder?
Tonight hasn't been a good night for a couple NBA players. Earlier tonight Hornets forward Michael Kidd-Gilchrist reinjured his surgically repaired right shoulder Wednesday. Then shortly after Kidd-Gilchrist injury report, Cavaliers forward Kevin Love suffered a similar fate against the Lakers with an injury to his left shoulder!
As for, Love, this is the same shoulder he had surgery on last offseason.
Love went to the locker room during the game and did not return to the game.
The injury occurred late in the second quarter when Love posted up on Kobe Bryant and shot a fadeaway hook. The play looked harmless, but shortly after Love walked into the locker room favoring his left arm.
Love posted this photo last year after dislocating his shoulder, so maybe we will be getting another one of these photos if  Love is taken to the hospital for his injury: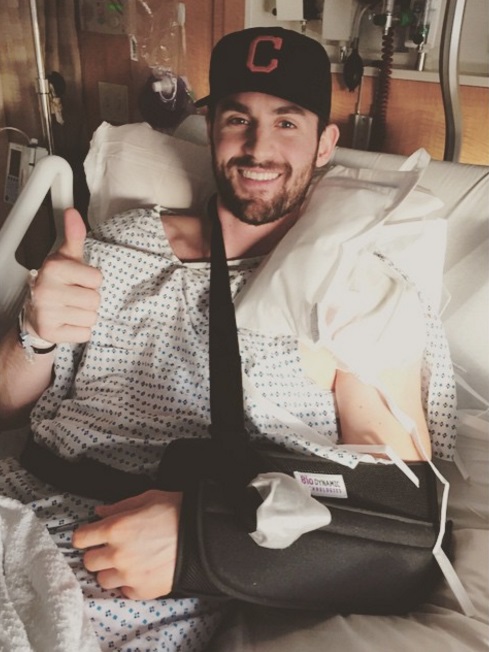 Feel better Love and take care of the shoulder!
What do you think about Cleveland Cavaliers Kevin Love Injuring his Shoulder again?