Here is just one more reason to love San Francisco 49ers Colin Kaepernick! The controversial 49ers quarterback just donated $50K to Standing Rock Health Clinic!!!
Get the details on the flip about Colin Kaepernick helping people and following through with giving back to the community…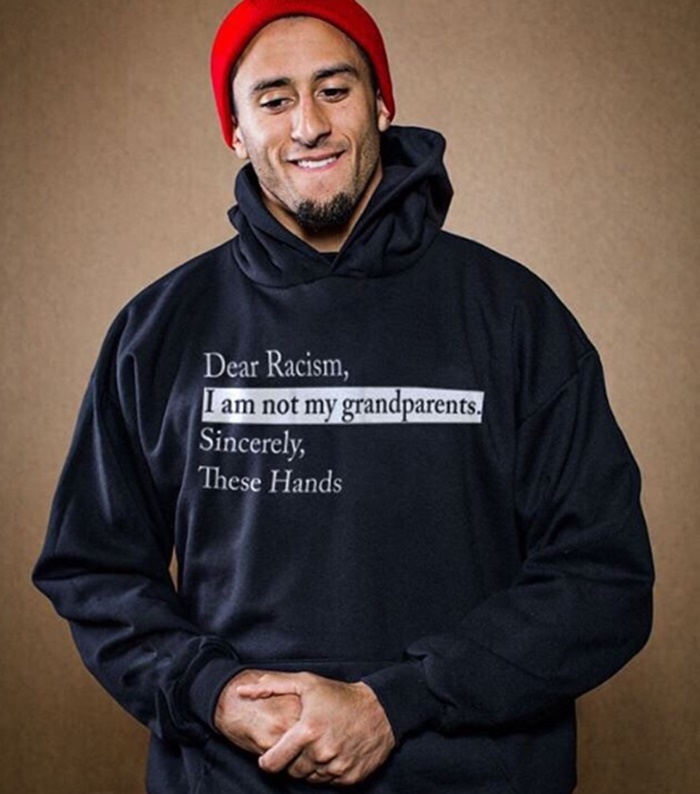 CelebNSports247.com has learned that San Francisco 49ers quarterback Colin Kaepernick is kicking off 2017 by making good on his 2016 pledge. He is using both his fame and his finances to support social justice causes in the United States.
If you recall, Kap said he would donate the first $1 MIL he made from last season to organizations assisting communities affected by racial injustice and police brutality.
Colin Kaepernick's to support social injustice crusade continues!
Colin Kaepernick (No. 7) said:
He would donate "100K a month, for 10 months," to a variety of charitable causes in October.
Well the 49ers super star is shinning on and off the field. News broke this week that Colin recent donations included $50,000 for University of California San Francisco's Mni Wiconi Health Clinic Partnership at Standing Rock.
In October, Kaepernick began donating $100,000 per month to a variety of charitable causes. This week, news broke that his most recent donations included $50,000 for University of California San Francisco's Mni Wiconi Health Clinic Partnership at Standing Rock, in North Dakota—the site of months of protests by the Standing Rock Sioux tribe and its allies against the construction of the Dakota Access oil pipeline through its sacred lands.
On his website, Kaepernick wrote that the money donated will be used to offset salaries for doctors and nurses, and building materials for a mobile medical clinic. The funds will also help pay for medical supplies, and liability insurance.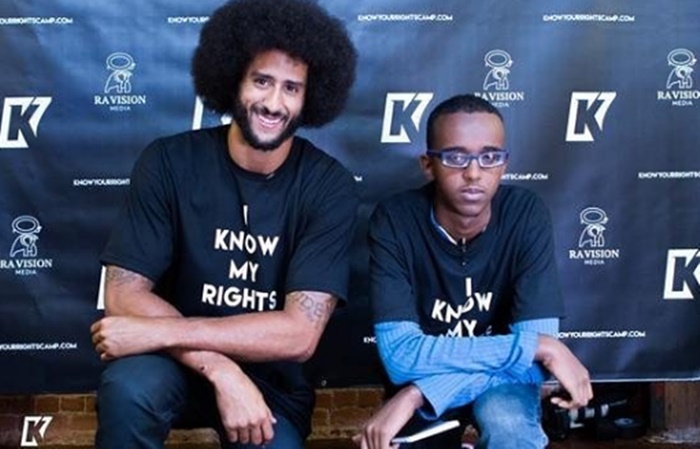 Colin Kaepernick broke it down how the monies would be allocated:
Amount: $50,000

This donation will specifically pay for:

• 50% to offset salary's for MD's and Nurses

• 25% to offset building materials for mobile medical clinic

• 15% for medical supplies

• 10% for liability insurance
The clinic was created by the Do No Harm Coalition, a group of several hundred UCSF medical professionals who are "committed to ending racism and state sanctioned violence."
According to a crowdfunding page for the initiative, the group began work on the clinic in September of 2016.  The Standing Rock Sioux tribe, and works with a number of partners "to create a space for the imagining and practice of decolonized medicine in order to further the health of the community in the short-term with the expanded population due to pipeline resistance and in the long term after the encampments have dissolved."  For more information or if you would like to donate CLICK HERE…
In addition, Kaepernick also donated $25,000 to both Appetite for Change, a healthy eating initiative in Minneapolis. A Chicago-based Southsiders Organized for Unity and Liberation social justice organization.