OMG! We cannot believe that Cristiano Ronaldo just got put on BLAST by his former girlfriend, Elisa De Panicis Agnelli for enhancing his penis to look bigger! Really Cristiano?
Read on and get the tea on Cristiano Ronaldo using filler to have the appearance he has a big penis…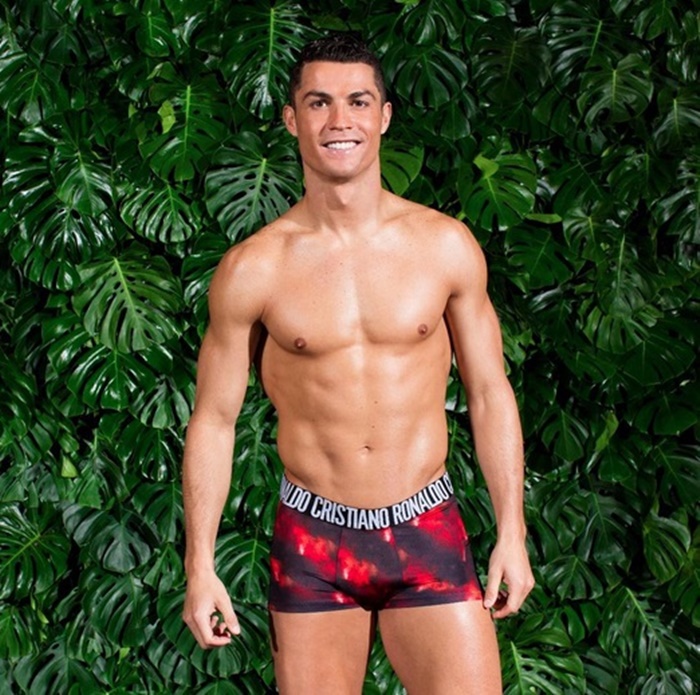 CelebNSports247.com has just got word [via The NY Post] that Cristiano Ronaldo uses Penis Filler to make his dick look bigger.
His ex girlfriend and Italian model/reality star Elisa De Panicis Agnelli, is speaking out on his man parts in a recent appearance on the Chilean TV show "Doble Tentacion." She was romantically linked to the Real Madrid soccer star last year. De Panicis Agnelli, 29, and Christiano Ronaldo, 32, met while vacationing in Ibiza. Ronaldo is known to model for his own underwear line (CR7 ), like David Beckham does for his David Beckham Bodywear. The difference is Beckham doesn't pad his undies.
All we can say is that Cristiano must have done something really messed up for Elisa to out him on blast like this. Never piss off a woman men, especially if you're an athlete, because they'll always run to the media to put you on blast. #Scorned woman table for one!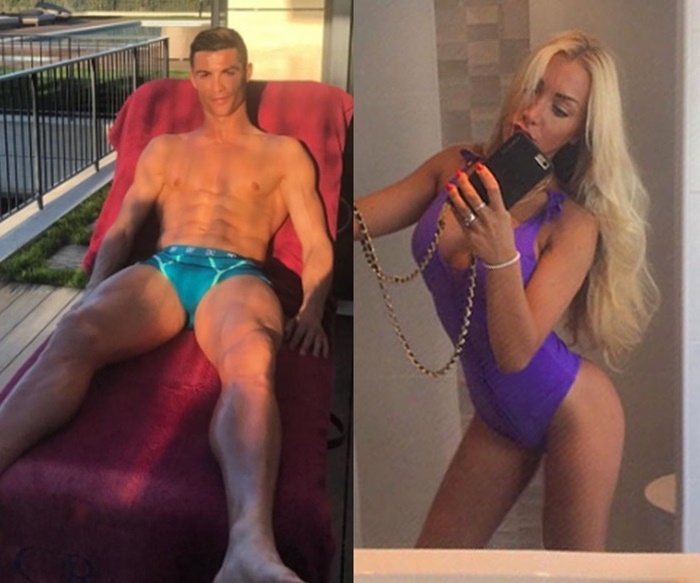 De Panicis explains how their relationship began. Then, claims Ronaldo pads his penis to look bigger in his underwear to Doble Tentacion:
"I got his number and I sent him a message. We had fun and we had a good friendship, but not anything special."
Then she went in for the kill:
"Ronaldo uses filling to make his penis look bigger."
Wow, she didn't hold back for a second. She was ready to put this out there that he has a small dick.
Apparently Cristiano doesn't measure up to his statue he received back in 2014. The statue has majr front bump insinuating he's packing major meat. The statue is in the southern city of Funchal, 580 miles west of Morocco is the tiny Portuguese island of Maderia.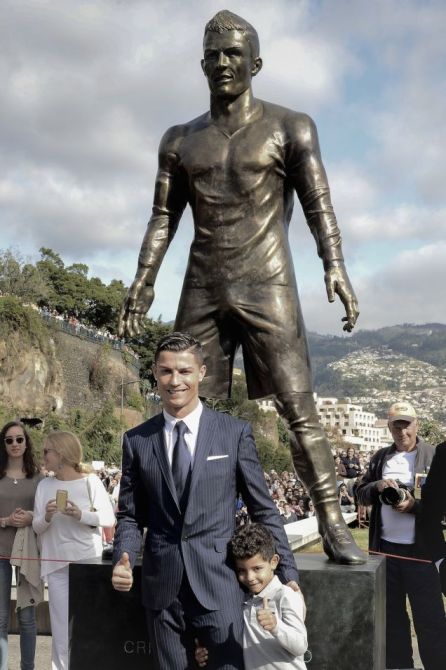 Take a look:
What do you think happened? Did Cristiano piss off Elisa, that she decided to humiliate him? Or maybe it was something else? Can he explain why he's grabbing another players pinga?
Cristiano Ronaldo is still the center of gay rumors:
Cristiano stays tight-lipped about his private life, but women don't seem to be his main focus. He tends to like darker men as well (allegedly).
How many straight guys do you know like to grab on their friends dicks?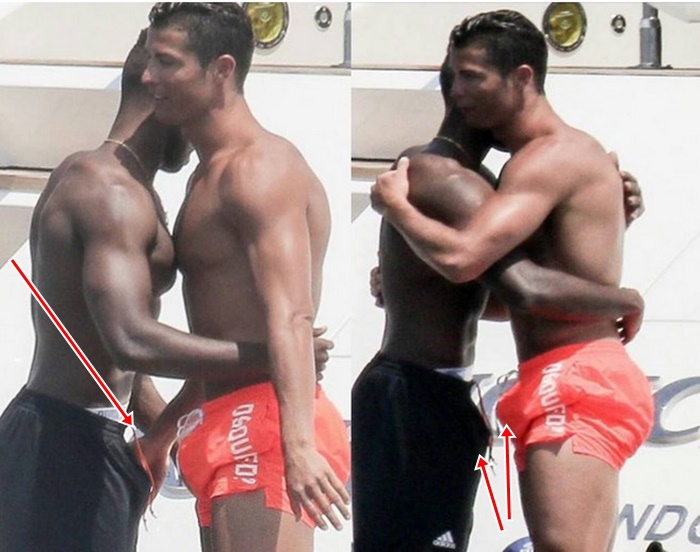 But our questions don't stop there he was spotted with this hunk poolside with a major bulge. In 2015, Christiano was the center of gay rumors after he was in the arms of Moroccan-Dutch super heavyweight kickboxer from Amsterdam, Badr Hari. They do make a hot couple.