Iggy Azalea's world has been turned upside down since LA Lakers newbie rookie D'Angelo Russell EXPOSES Nick Young As A Dirty Dawg!!!
Find out what we are talking about on the flip…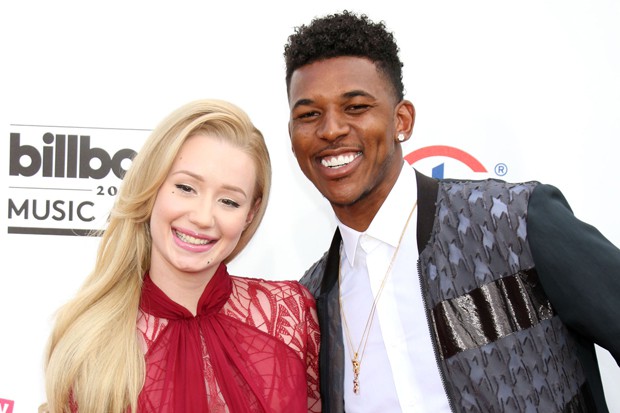 Not too long ago, it was revealed Iggy Azalea pushed back the wedding date for her and fiancé Nick Young because it conflicted with her touring schedule, CelebNSports247.com has learned.
That wasn't the bad part, instead D'Angelo Russell EXPOSES Nick Young As A Dirty Dawg on Thursday. It appears their potential union might have some more shaky grounds to get through, thanks to D'Angelo.
[rpi]
In the clip, Young speaks on cheating with a 19-year-old girl, while at another point, Russell asks:
"What about Amber Rose?" to which Young replies, "No, she knows my girl."
Take a listen:
See, one of Young's teammates on the Los Angeles Lakers, rookie D'Angelo Russell, recorded him talking about another woman he hooked up with while dating Azalea.
Now, the 19-year-old girl is seeking money to dish out all of the details. Yikes!
When it rains, it pours.
What do you think is going to happen? Will Iggy and Nick stay together or will they split?