We just got word via Dallas Cowboys defensive end David Irving who ripped his nipple during practice Wednesday.
We all know that injuries are common in the NFL, but David Irving's nipple rip is a bit different. Read on…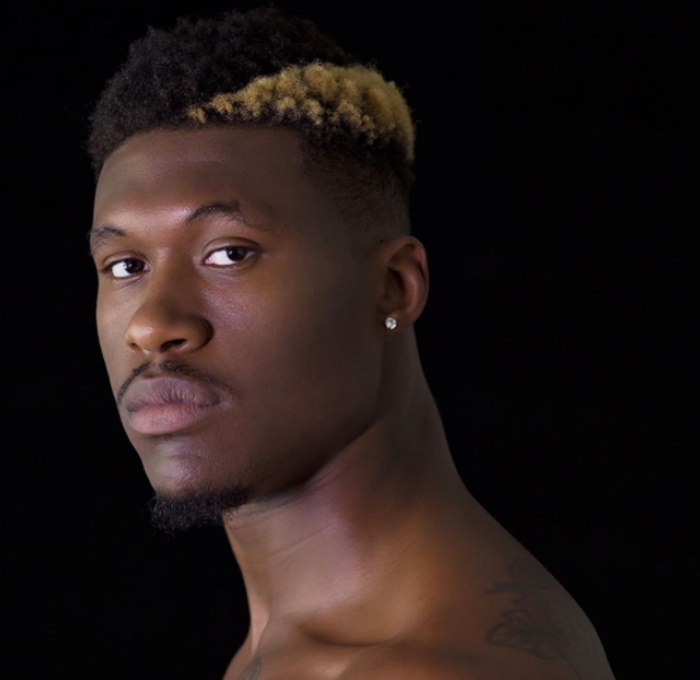 CelebNSports247.com totally understands and can relate to David Irving, who ripped his nipple during the Cowboy's practice Wednesday.
We don't think that David Irving wanted to spend his third day of practice with a nipple injury. But we noticed that Irving has his freaky side.
Irving posted on Twitter that he lost a nipple ring during practice: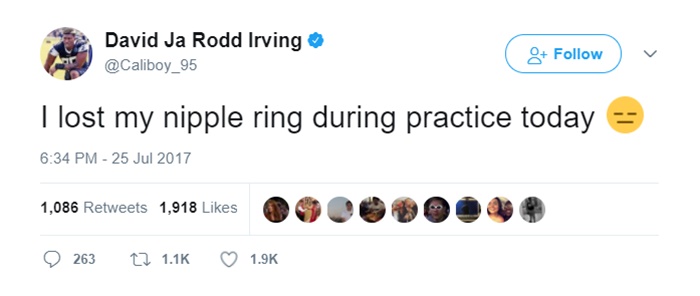 His left nipple is pierced. We don't know if he was wearing it during practice. In a photo from taken at the Cowboy's training camp, Irving is not wearing it.
If it was his ring getting hooked or twisted the wrong way we get it, we hooked ours one time trying to jump up and ride a horse. It hooked and threw us to the ground. Worst pain ever! Ripped the nipple and left us in throbbing pain and watery eyes.
[rpi]
Despite losing his nipple ring and ripping his nipple, the 23-year-old should still make an impact as the year progresses. He just needs to remember nipple rings on the NFL are a good mix.
Let's not forget, that David will be suspended for 4 games at the start the 2017 season after failing a test for PEDs.