WBC heavyweight champion Deontay Wilder is paying close attention to the upcoming rematch between Andy Ruiz and Anthony Joshua this December in Saudi Arabia.
If you recall, Andy Ruiz upset the order of boxing capturing the IBF, IBO, WBA, WBO world titles back on June 1 from Anthony Joshua. At the same time, he made Mexicans and the Latino community proud that there was a heavyweight champion, but Deontay Wilder feels that Ruiz should fight him instead of Joshua. Read on…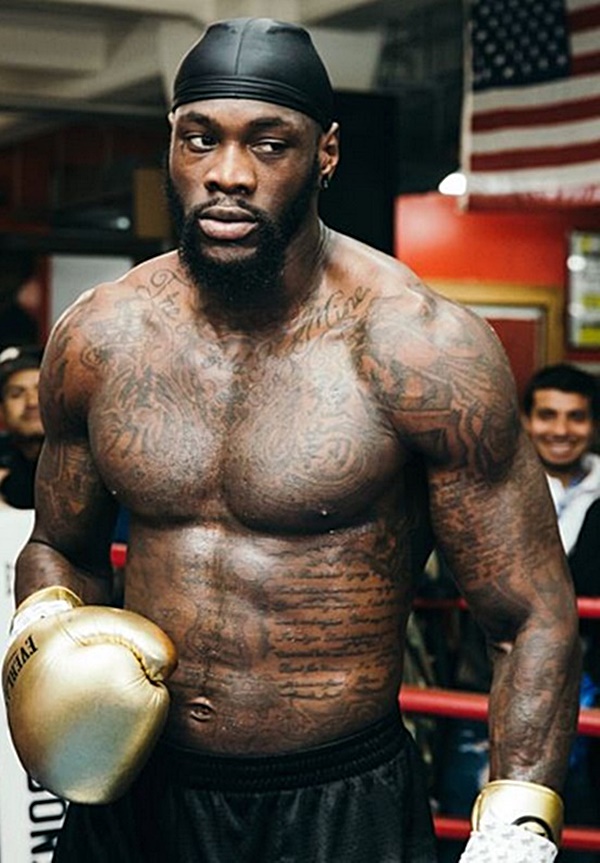 CelebNSports247.com has the latest on Deontay Wilder who has taken it upon himself to let the boxing world know that Andy Ruiz is a much bigger fighter for a variety of reasons.
Wilder views Andy Ruiz as a potential option to fight in the ring.
Deontay had this to say about Ruiz to Sky Sports:
The Ruiz Jr fight is even huger!
The WBC heavyweight champion goes on to say:
Whoever wins is going to be a big fight. But the biggest fight is me and Ruiz Jr because of his Hispanic background, and he's American, so he has both sides. Becoming the first Mexican heavyweight champion is huge because they've never had that before. A lot of people who weren't alert on him, they are now. It's bigger than what Joshua could ever be.
Wilder strongly believes that Ruiz will once again win against Anthony Joshua for a second time.
Since the rematch was announced, Wilder was confident Ruiz will be the victor, stating:
I am [backing Ruiz to win again]. Ruiz Jr has all the motivation and confidence that he needs from the first fight. I don't think he is one to dwell after obtaining a little taste of success. This is just the beginning, especially when you become a champion.
He adds:
You've got to stay hungry. My man Marvin Hagler said you can't get out of bed in silk pajamas, but with the win, it was a big boost, and he has the Mexican people around him.
The fight between Wilder and Ruiz would be much easier to make since both men are advised by Al Haymon and compete under the Premier Boxing Champions banner.
Meanwhile, Tyson Fury is still waiting for Deontay Wilder to suck his salty nuts…