When it comes to NFL player, falling hard can create major injuries and put you out the game. Today, Texans' D'Onta Foreman suffers gruesome injury after outrunning Cardinals defense for TD.
Meanwhile, former NFL wide receiver Chad Ochocinco tried his skills at skateboarding and fell hard. Read on and watch both videos of D'Onta Foreman and Ochocinco…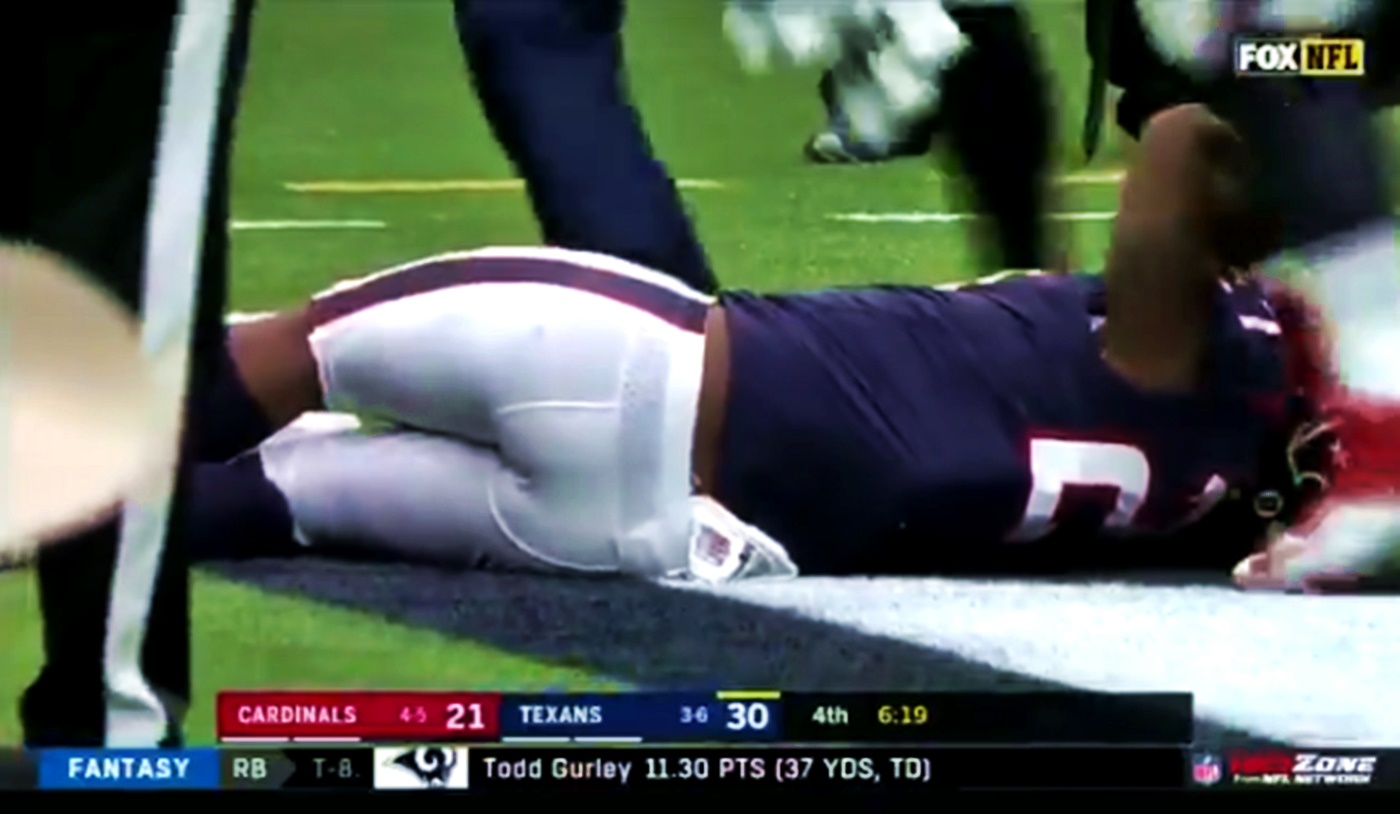 CelebNSports247.com has the latest Injury Report on Houston Texans rookie RB D'Onta Foreman who got seriously injured.
D'Onta Foreman made an impressive touchdown against the Arizona Cardinals, giving the Texans the lead. Unfortunately it came with a cost.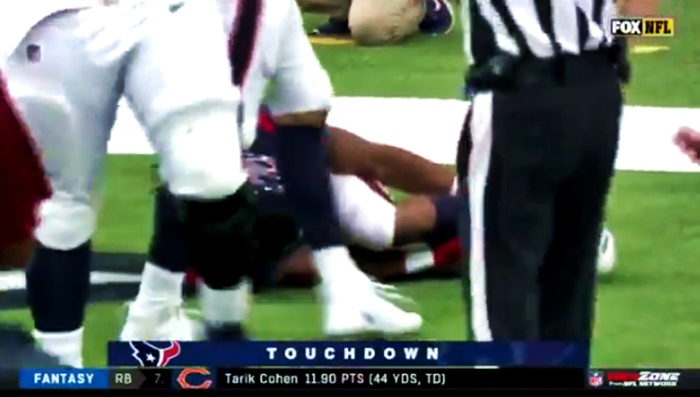 D'Onta Foreman ended up suffering a gruesome injury in the TD zone. Instead of a TD dance he laid their in pain grabbing his quad.
Watch:
This 34-yard TD run and injury by Texans rookie D'Onta Foreman is 2017 in a nutshellpic.twitter.com/MroSsQnTMQ

— NFL Retweet (@NFLRT) November 19, 2017
[rpi]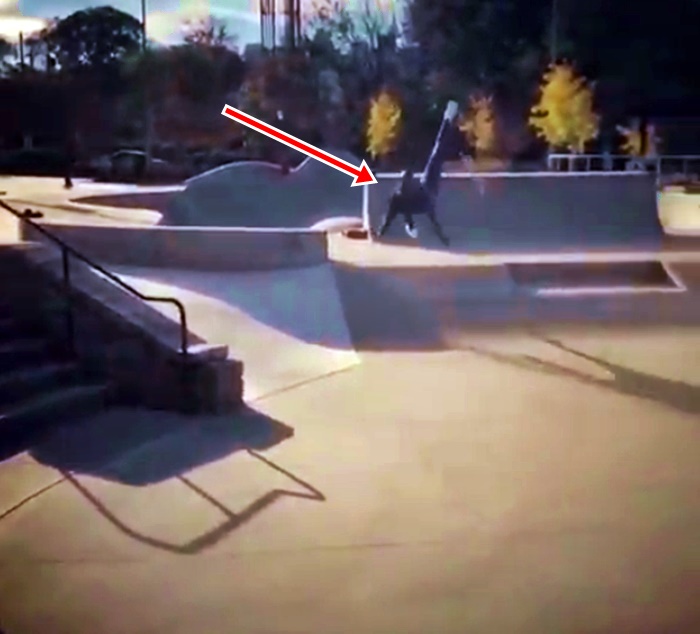 On the funnier side, Chad Ochocinco posted himself falling hard on Twitter.
Chad Ochocinco shared one the funniest moments while he was skateboarding.
An Ocho onlooker writes:
"I really thought the man was finna do a trick @ochocinco"
As you can see below in the video it doesn't workout well for him. The 39-year-old former NFL wide receiver fell hard.
Watch:
I really thought the man was finna do a trick @ochocinco ? pic.twitter.com/MebtnE2ywI

— ?? (@_Maine22) November 17, 2017
It might be time to hang the skateboarding up? LOL