While it should be about the Milwaukee Bucks it was more about Drake vs Mallory Edens, the daughter of the Milwaukee Bucks owner. Somebody is wanting some major attention and she knows how to get it apparently! That's right Drake Trolled by Bucks owner daughter.
While sitting courtside at the NBA Eastern Conference Finals Thursday night, daughter of the Milwaukee Bucks owner, Mallory Edens, took courtside to subliminally respond to rapper Drake. Read on to get the tea on Drake Trolled by Bucks Owner Daughter…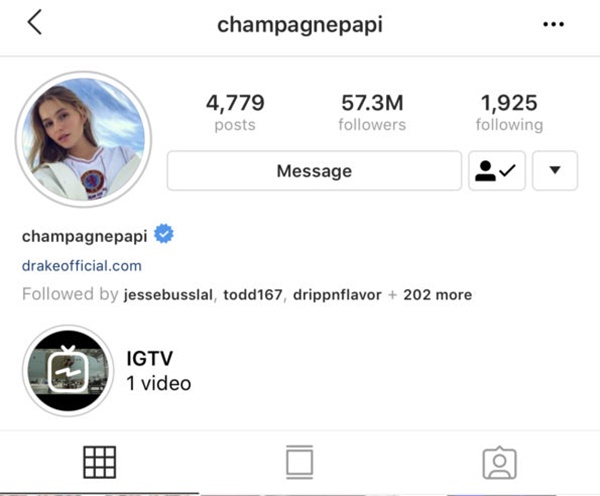 CelebNNMusic247.com reports the happening during the aftermath of Drake vs Mallory Edens courtside behavior in Game 4.
Mallory Edens was FIRING subliminal to Toronto native Drake wearing a Pusha T shirt insinuating that he is the better rapper. Which also goes back to the old Drake vs Pusha T beef that started back in 2011. The rappers have dissed each other over the years and it appears Malory is team Pusha.
Edens took notice to Drake's behavior when Bucks head coach, Mike Budenholzer, commented that he felt that the rapper's actions were inappropriate, as he was seen at one point rubbing Toronto Raptors coach Nick Nurse's shoulders during Game 4. In Thursday's nights head to head match-up between the Raptors and Bucks, Edens sat courtside with Green Bay Packers QB, Aaron Rogers for game 5 wearing a white Pusha-T shirt.
In 2018, the Drake and Pusha T feud were at an all-time high sparking each hip-hop star dropping super personal diss tracks. Prior to Edens wearing the Pusha-T shirt, Drake changed his Instagram profile to a photo of Eden.
The trolling continued to Game 5 when Edens posted a few photos of her courtside to Instagram to bait Toronto rapper. In her comments, Drake plays along, writing,
That's me in the second row.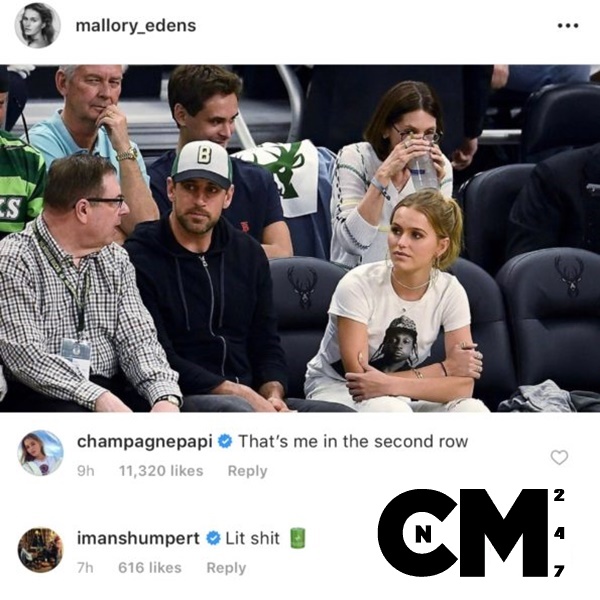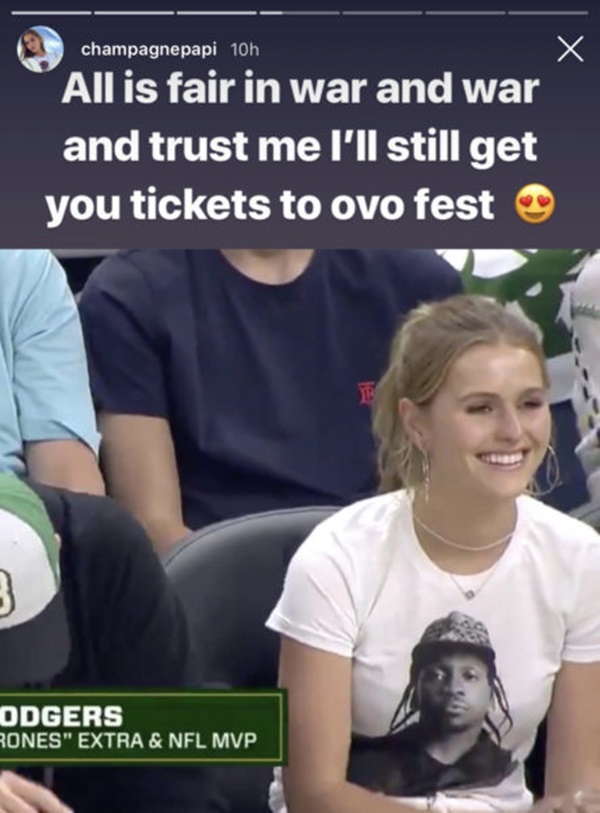 Drake FIRED BACK on his Instagram stories captioning an image of her:
View this post on Instagram
All is fair in war and war, and trust me, I'll still get your tickets to OVO Fest.
After the Drake's Raptors took the win in Game 5 winning 105-99, he posted a meme of himself photoshopped with Bucks head coach, Budenholzer with the caption
Game 6 of the Eastern Conference Finals will be held in Drake's hometown in Toronto on May 25, starting at 8:30 pm EST.
So stay tuned as the trolling will be televised.
The Raptors lead the series of 7 games 3-2, which means that they are on the brink of facing the Golden State Warriors in the NBA Finals.