Former Green Bay Packers RB Eddie Lacy signed to a one-year contract, $5.5 million with $3 million fully guaranteed contract with the Seattle Seahawks. But Eddie is cashing in on the weight clause!
Read on and find out what Eddie Lacy did for the Seattle Seahawks to make $55,000.00…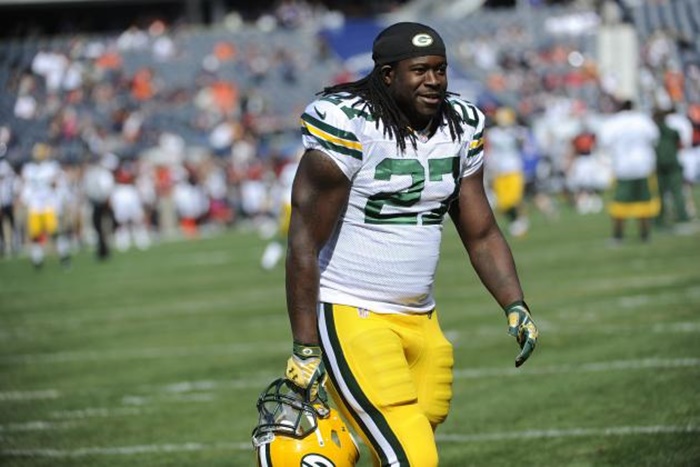 CelebNSports247.com thought this was actually really cool since many people like Eddie Lacy struggle with weight gain.
The Seattle Seahawks decided to sign running back Eddie Lacy, but they added a a weight clause, since Lacy had trouble the last few years keeping his pounds off.
According to the contract, he could earn $385,000 if he's able to make weight at seven different weigh-ins throughout the season.
For Eddie's sake there will be no more of these antics on Twitter. It's time to make some extra mula!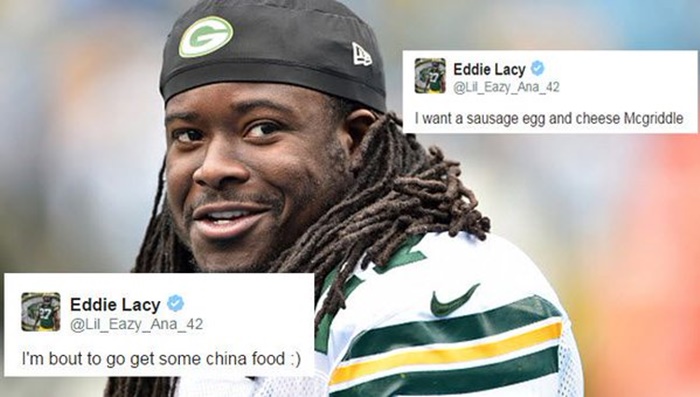 Wouldn't that be cool if we all could get paid to lose weight?
Anyways, Eddie earned $55K on his first weigh-in on Monday.
[rpi]
Field Yates, NFL reporter for ESPN took to Twitter writing:
"Today marks Seahawks RB Eddie Lacy's first weigh-in for his weight clause incentive. If he weighs 255 pounds or less, he earns $55,000."
NFL Updates also announced Lacy's weigh in on Monday, saying:
"Eddie Lacy had an incentive if he weighed 255 pounds or less on May 15 he get $55,000."
Congrats, Eddie…keep up the good work. What do you think about the weigh clause?