Empire State building receives backlash for Eagles vs Patriots colors! The Eagles were the under dogs this year and one of the most unexpected team to make it to super bowl LII.
They've one and Philly has been going crazy lighting bonfires, climbing greased polls and acting out after 13 year run of not making it to super bowl. Philadelphia Eagles fans have been going crazy since their team beat the Minnesota Vikings 38 to 7. Oveer in New York, the Empire State building was lite up in both teams colors. Read on…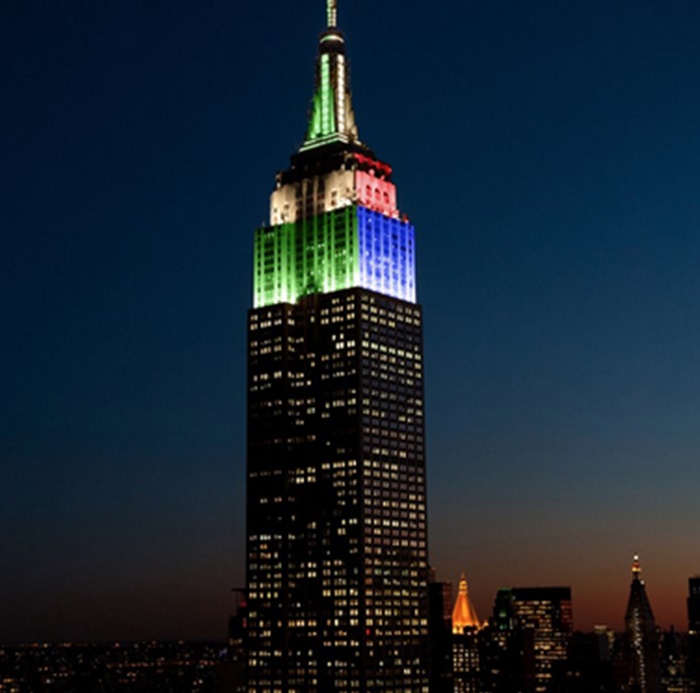 This is not surprising since The Patriots and Eagles are two of the more hated football teams in New York City.
And, yes, New Yorker's let the Empire State Building's Twitter account have it for posting the photo of the landmark lit in New England Patriots and Philadelphia Eagles colors.
The Empire State Building was celebrating super bowl LII, but when it comes to sports leave it to the cities that rep those teams.
This is almost as bad as that Boston Television station tweeting a Aaron Hernandez photo to represent the Patriots victory.
Take a look at the tweet: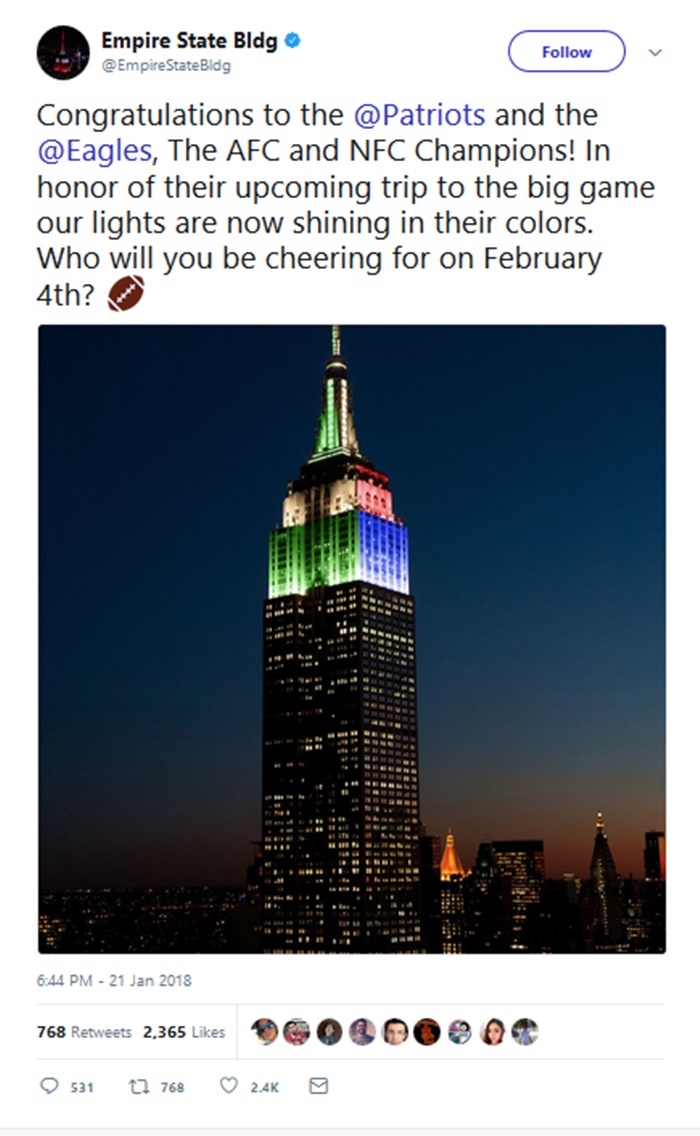 [rpi]
It appears tonight, there is a lot of mistake going on when it comes to super bowl LII. We're NOT fans of either team, but we want the Eagles to win since they're the under dogs. We're tired of the New England Patriots always being the team at super bowl.
One follower responded with this:
"WTF is this? Whoever was behind this nonsense needs to be reassigned ASAP, F the Eagles and I'm sure the Jets fans feel that way about the Pats. Change it now!"
Another said:
"STOP THIS MADNESS. The person in charge of this social media account should be fired and maybe arrested."
Thoughts? #SMH #huh?