What has Dallas Cowboys Ezekiel Elliott been doing during his six-game suspension? Zeke has been working with his trainers and going beast-mode about getting ready for his return.
Take a look at the new improved Ezekiel Elliott, he's all ripped and ready to takeover the NFL. Read on and take a look at Ezekiel Elliott Training…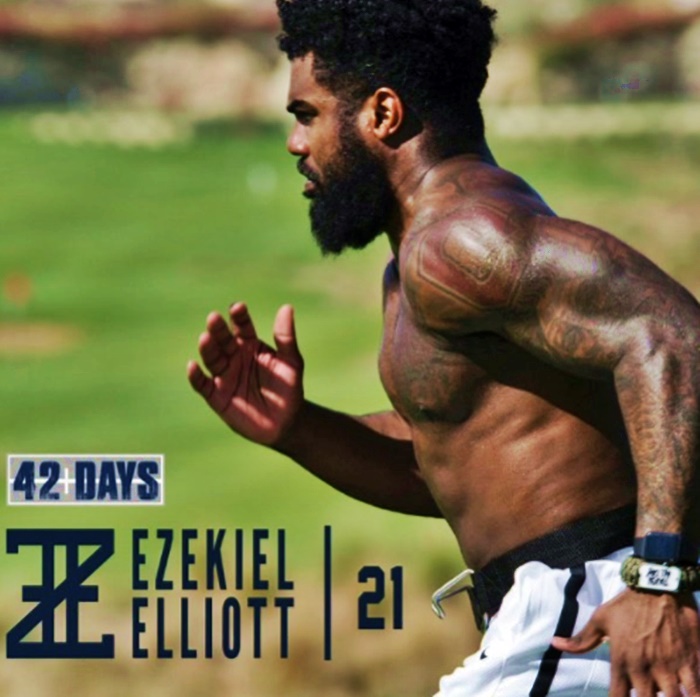 CelebNSports247.com has the latest on Ezekiel Elliott who spent his suspension down in Cabo San Lucas getting in shape and training hard to play with the Cowboys.
Ezekiel Elliott Training like the HULK!!
Most recently, The Dallas Cowboys have said that Dak Prescott has shown more improvement without Ezekiel Elliott at his side.
During their rookie year it was all about Ezekiel Elliott and Dak Prescott, but with his 6 game suspension, Dak had to show the team he could be the QB they need. Luckily, the Cowboys have since rebounded, winning their last three games to keep their playoff hopes alive. Now they get the 2016 rushing champion back for their final two games against the Seahawks and Eagles.
[rpi]
Take a look at the new improved ripped Zeke Elliott below: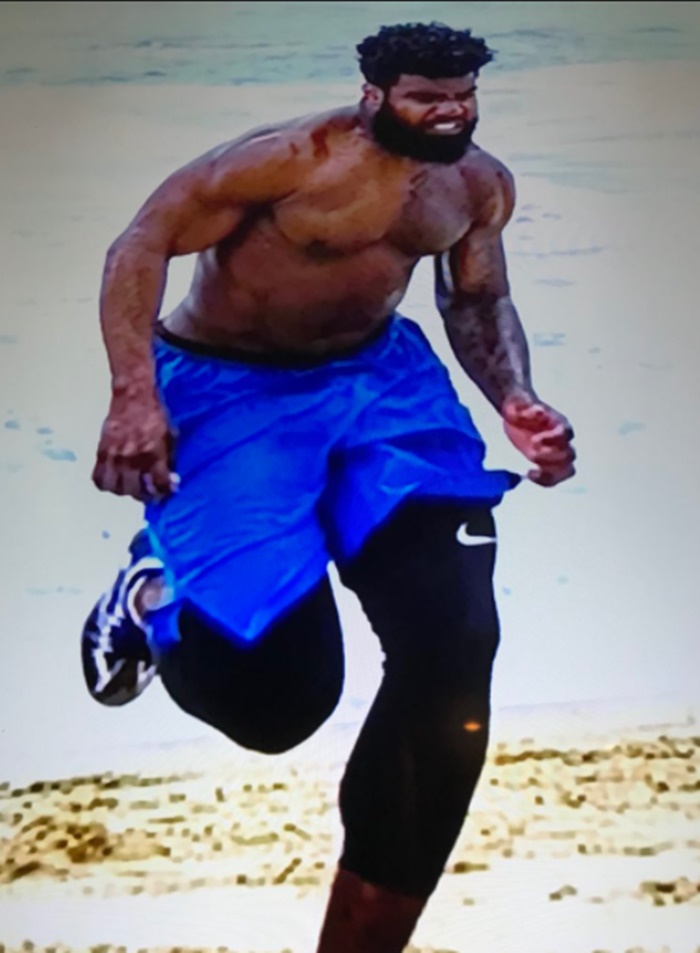 According to the NFL Network's Ian Rapoport, Zeke just might be in the best shape of his life. The Cowboys running back spent the last six weeks in Cabo San Lucas while serving a suspension handed down by the league and upheld in court.
Thankfully, Zeke has proven that he's mature and a professional team player. Check out Ezekiel Elliott Training photos: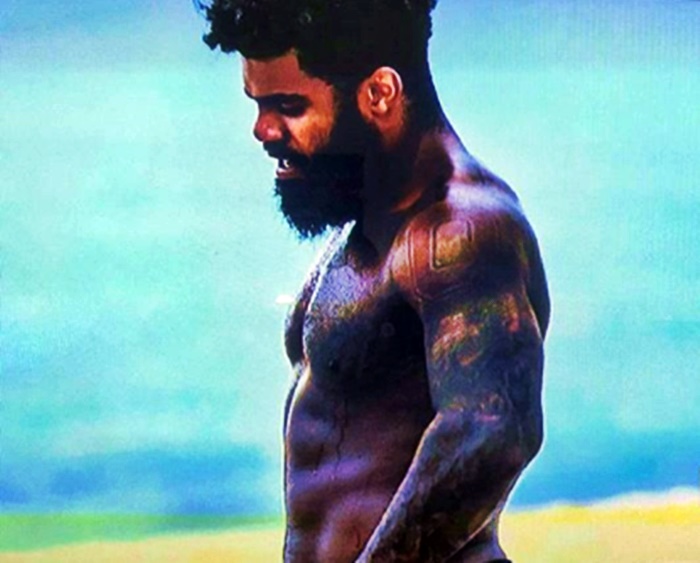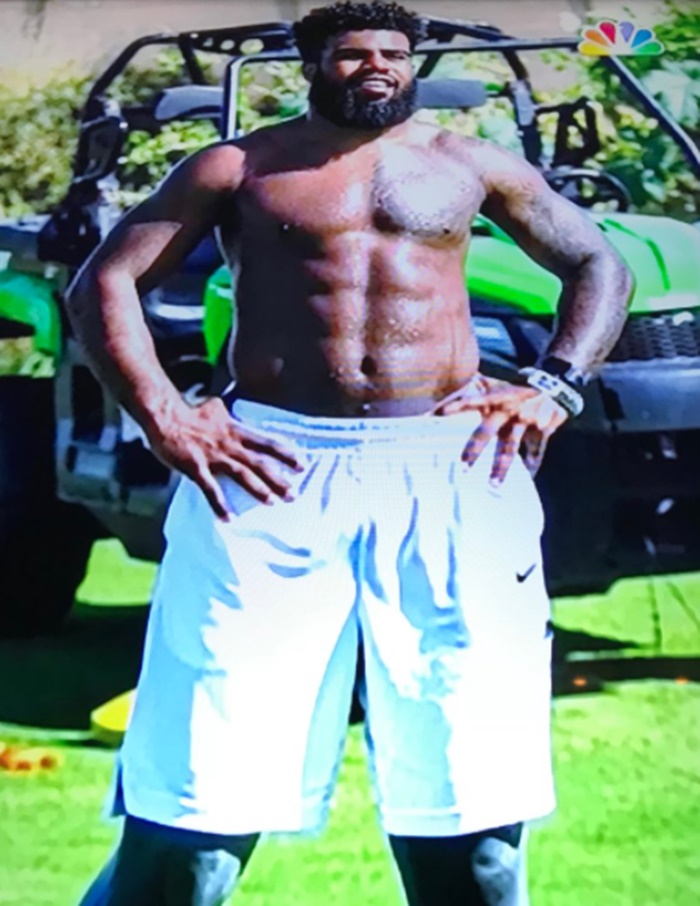 He took his time away from the field and worked on improving his skills, so he's ready to show fans he's HULK ready!
"Hulk like fire ready, Not Thor like smoldering fire ready!"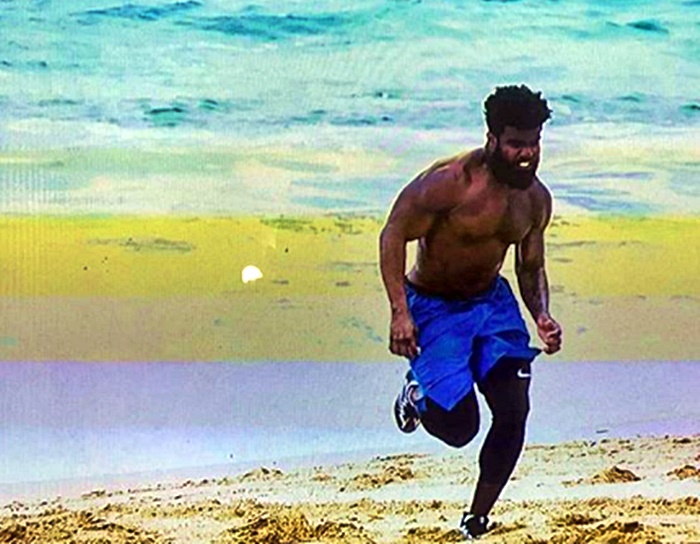 The Seahawks and Eagles should be worried.