Earlier this week, Ezekiel Elliott pulled a woman's shirt down, exposing her bare breast during a St. Patrick's Day party in Dallas. Now he's partying with Meek Mill? Eeew!
Flip and get the latest on the Dallas Cowboys star Ezekiel Elliott…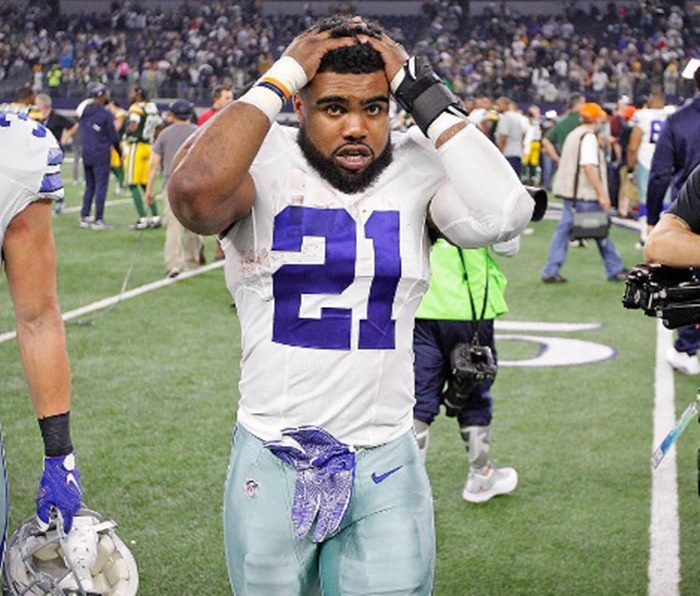 CelebNSports247.com has more tea on Ezekiel Elliott who is now being nicknamed Zeke the Creep by these two ladies.
Former Dallas Cowboys linebacker Bobby Carpenter is weighing in on how he feels about Ezekiel Elliott as a person. Is Zeke really a creep?
Here's Bobby's statement:
"I don't endorse Zeke's behavior of grabbing women and pulling their shirts down. It's unprofessional at best and illegal at its worst. However on the Buckeye Cruise he got mobbed for pictures and didn't take everyone during his leisure time, but during the 4 hour autograph signing he was polite and engaging with nearly 800 people."
He adds:
"I know it to be true because I was at the table beside of him. He smiled and kissed babies."
Meanwhile, Chris Spielman said he's sick and tired of Elliott's stupid antics!
Wow, that was straight to the point.
Take a look and watch how Ezekiel Elliott earned the name Zeke the Creep:
Zeke Spotted Partying with Meek Mill!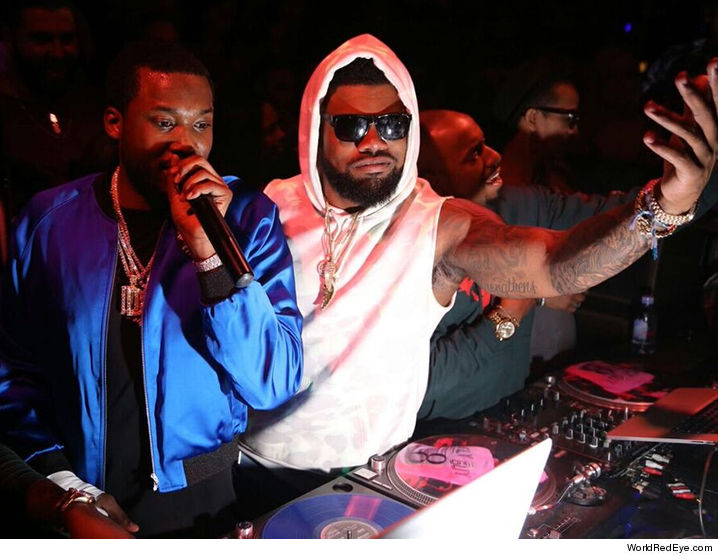 A week later, Ezekiel Elliott's still in hot water for pulling a woman's shirt down and exposing her breast at a St. Paddy's parade in Dallas last weekend … but didn't look like he had a care in the world Thursday night.
[rpi]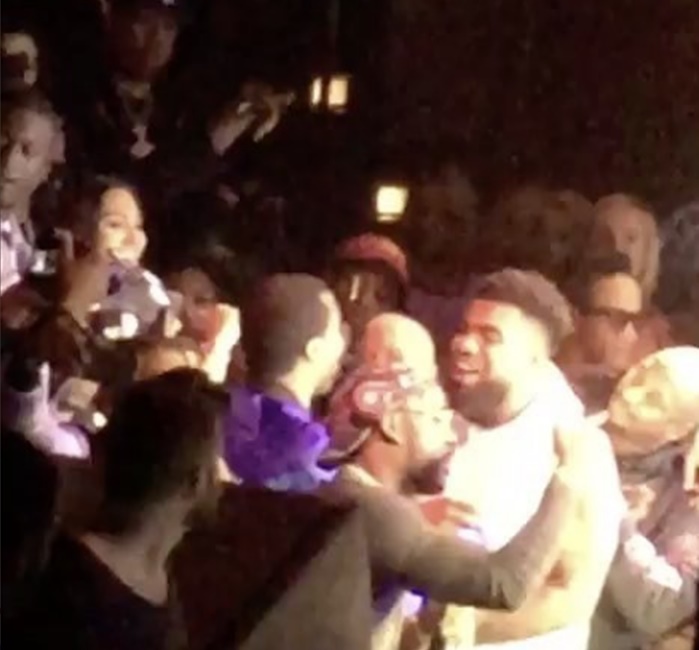 TMZ reports, Zeke joined Meek Mill onstage at STORY Nightclub in Miami, where he turned up next to Meek for several songs.
Take a look at the two partying: