Sorry to the baby mama (Laura Govan) who thought she could come up on Gilbert Arenas, because he won so Gilbert Arenas IG Post After Winning 3 Million Defamation Suit!!!
Checkout what Gilbert Arenas posted on his social media after winning in court earlier today on the flip….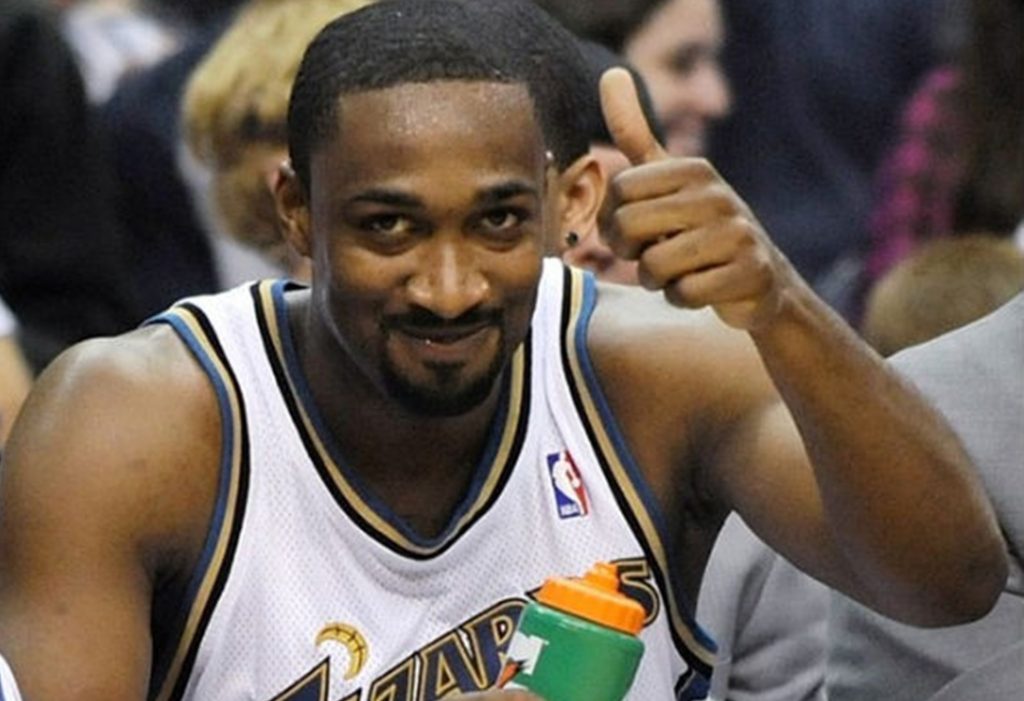 CelebNSports247.com has learned that Gilbert Arenas has WON in court against baby mama Laura Govan who tried to drag him for child support.
Too bad, Laura Govan, it appears that she will have to dig deep in her pockets to find approximately $3 million to pay ex-NBA star Gilbert Arenas, after the former point guard won his defamation suit that stemmed from a variety of allegations and rumors.
BSO reports:
Govan, Arenas ex-finance and the mother of his four-kids, alleged that Gilbert gave her STD's and was the father of Draya Michelle's child.

Arenas vowed that it wasn't true — seeking monetary damages in return.

"We are pleased with the court's order, however, we are not surprised given the strength of Mr. Arenas' claims for defamation, as well as the weakness of Ms. Govan's arguments," Murphy said.

Arenas then took to Instagram — crushing his ex-fiance in a couple of now deleted post. Flip The Page to see what Agent Zero had to say.
First Arenas posted this message: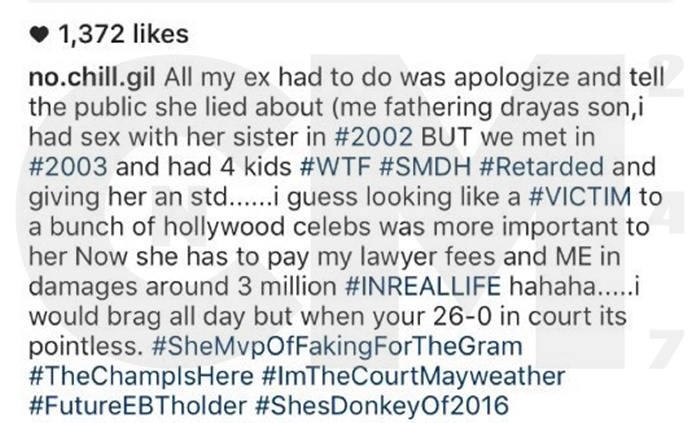 Check the instavid posted by TSR: