Thanks to James White game-winning touchdown the New England Patriots are Super Bowl Champions for the fifth time, making history in the NFL. There's only one problem, James White game-winning football is missing, like Tom Brady's Jersey!!!
Get more details on James White game-winning football mystery…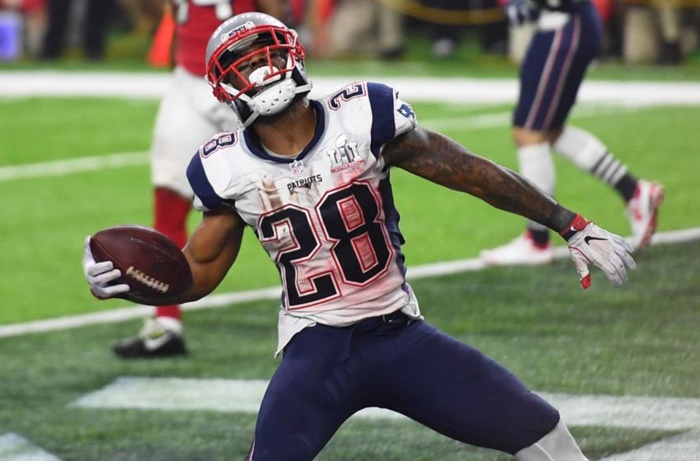 CelebNSports247.com has another caper for the mystery wagon Scooby Doo gang since James White game-winning football is M.I.A. since Sunday's game.
The Patriots missing item list continues to grow since their Super Bowl LI win. Yet ANOTHER piece of history is nowhere to be found and somebody is going to be cashing in on the items.
First Patriot QB Tom Brady's jersey came up missing and now the game-winning football that James White made in the historic overtime play?
Note to future NFL champs, "HOLD ON TO YOUR STUFF because there is always someone out there ready for a come up." After Tom Brady's game jersey was stolen from the Pats locker room, James White told Dan Patrick he has NO IDEA what happened to the pigskin that broke the plane in O.T.
[rpi]
Listen to this conversation:
As for, Tom Brady's Jersey, we expect to see it pop up sometime soon on Ebay or some where in a Sport memorabilia shop in the Houston area.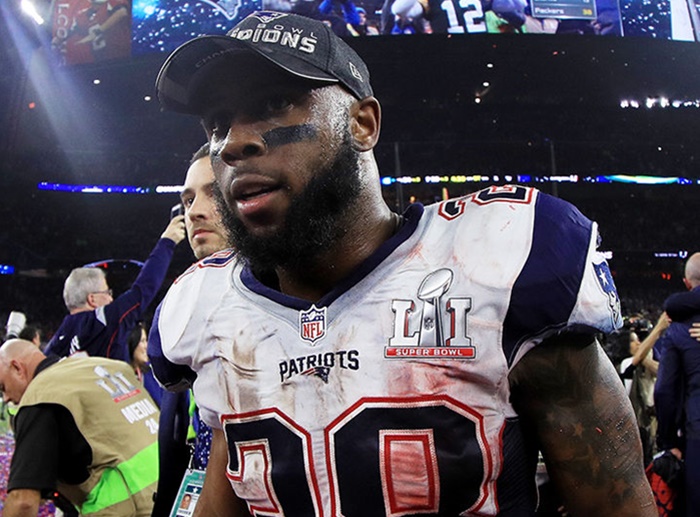 Per TMZ:
Houston Police Dept. says they're looking at EVERYONE who had access to the Patriots locker room, but so far, no leads on the whereabouts of Tom Brady's Super Bowl jersey. However, the HPD are combing through lists of people who were in the locker room when the jersey went missing.

They are hoping one of the reporters and camera people may have caught someone lifting the jersey while in the locker room during their victory mayhem. A perfect time to gaffel something like a jersey out of there. So far, Brady's valuable jersey is still M.I.A., like White's pigskin.
Officials say they've read reports that the jersey could be worth around $500,000. This has put the jersey investigation to a high priority case.
Photo:Richard Mackson-USA TODAY Sports