Now that Tristan Thompson has left his pregnant ex-girlfriend, model Jordan Craig, she is unbothered by man steeler Khloe Kardashian!!!
Flip and see why Tristan Thompson ex girlfriend Jordan Craig unbothered By Khloe Kardashian…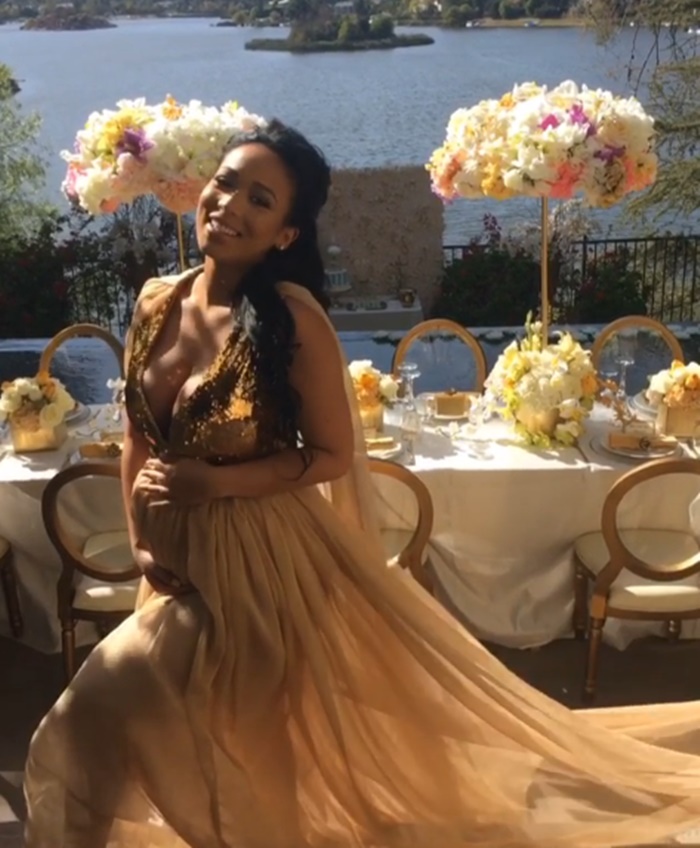 Obviously Jordan Craig doesn't care because she has a career in modeling, not sleeping with every black D that passes her way.
Khloe may be as nice as apple pie to everyone, but its the cherry pie that is bringing all the brothers to the yard for more.
The still married Khloe Kardashian has been following her sisters rule of thumb which is sleep around until one of them is a fit. Too bad she is still married to Lamar. This way should wouldn't look so messy.
Anyways, Jordan Craig and Tristan broke up back in June of this year. Then in September, Khloe Kardashian and Tristan were all over the Internet.
How are the seconds?
Anyhow, despite fans dragging Tristan for leaving his pregnant girlfriend for a Kardashian, Jordan appears to be unbothered.
The mom-to-be posted a beautiful photo of herself at he baby shower. It appears she has some real clarrity on the matter and basically does care.
She celebrated her baby shower over the weekend looking gorgeous and happy, writing:
"Although watching and feeling you grow everyday has made my pregnancy such an unforgettable, magical experience..words cannot express how anxious and excited I am to finally meet you! Mommy loves you so much! Muah-Muah-Muah!!!!"
Jordan Craig Unbothered below:
What do you think of Tristan Thompson ex-girlfriend Jordan Craig Unbothered By Khloe?
Thoughts.