Over the weekend, news broke that Alex Rodriguez and Jennifer Lopez go engaged.
Shortly after the happy news spread in the news Jose Canseco decided to pop the couples bubble. While "World of Dance," was airing Sunday night, Canseco delivered a string of tweets with zero facts.
Now, former Oakland A's heavy hitter and most valuable player Jose Canseco is claiming that Alex Rodriguez has been cheating on Jennifer Lopez the whole time. OMG, Read on. This is too much…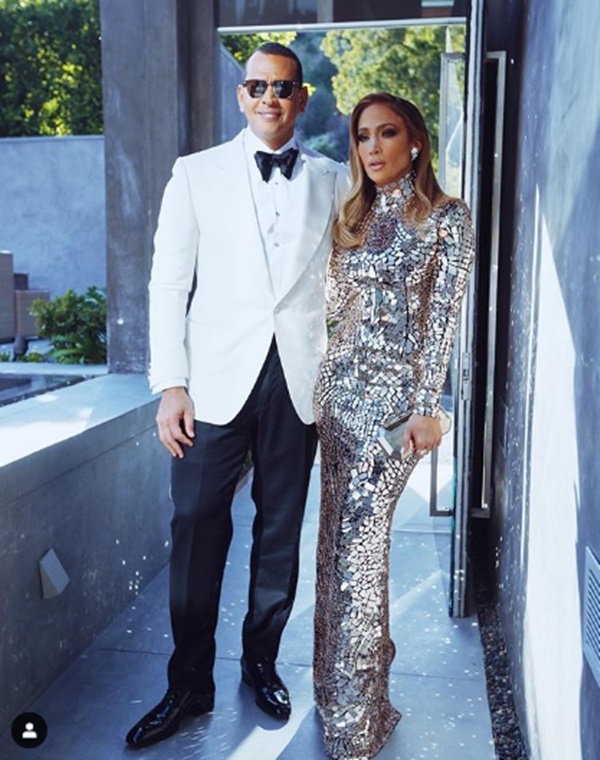 CelebNSports247.com has the latest tea spilling from MLB veteran Jose Canseco who is claiming that Alex Rodriguez has been cheating on JLo with his ex-wife, Jessica.
WTF? If what Jose Canseco is true, then we don't know what JLo will do because this is embarrassing and a devastating blow to her. On the other hand, if Canseco is spreading lies about Alex Rodriguez, he needs to stop because it can be damaging to everyone.
According to his tweets, Canseco decided to publicly blast A-Rod for his infidelity.

Following the news of Alex and Jennifer's engagement, the disgraced former MLB slugger, Jose Canseco, decided to air A-Rod's alleged dirty laundry. Canseco claims that JLo's new husband to be has been cheating on her with none other than Canseco's ex-wife, Jessica. And how can he be so sure of this? Because, as Canseco claims, he was actually with Jessica when A-Rod called her.
To add more salt to a now open wound, Jose Canseco took to social media to expose Rodriguez.
In one of the tweets, Jose Canseco is calling you a "piece of sh*t." Take a look below: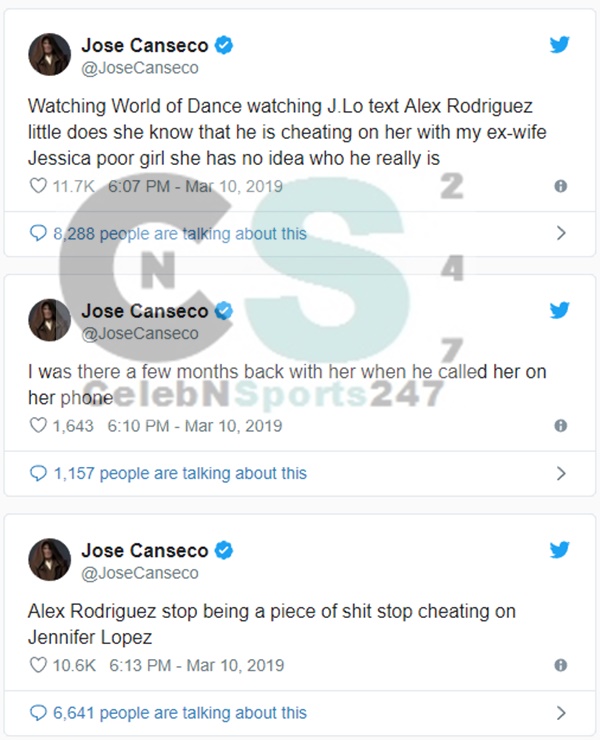 Jose is read to fight A-Rod over this in a "boxing match or an MMA match."

Then he says, if you don't believe him, Jose is willing to take a polygraph test to prove that he's telling the truth.
Thoughts?