Coming out of nowhere is Wyoming quarterback Josh Allen whose stock is rising. He is now the favorite to be the first QB drafter in the upcoming NFL Draft.
Read on to get more on Wyoming quarterback Josh Allen…
What is it about is Wyoming quarterback Josh Allen? CelebNSports247.com has the latest insider talk since its being said that all eyes are on Allen.
Josh Allen may be the Cleveland Browns first choice when it comes to the 2018 NFL Draft, but it's still unknown if they're going with Josh.
If this happens for Josh Allen, this will be a great look for the Firebaugh, CA native and NCAA athlete.
Josh, the 6'5" 21year-old overachiever whose stock has moved to the no 1 spot for the NFL Draft.
ForTheWin reports this mock NFL Draft theory. They feel that the Denver Broncos will be the ones who will grab Allen.
"The Broncos, after missing out on Kirk Cousins — this mock is based on him ultimately signing with the Jets — get desperate and offer the Browns a bushel of picks and Aqib Talib to move up four spots to get Allen."
In addition, to winning on the field, he is winning off the field, dating Fresno State cheerleader Brittany Williams.
"I'm officially dating a college graduate ? congrats babe!!!"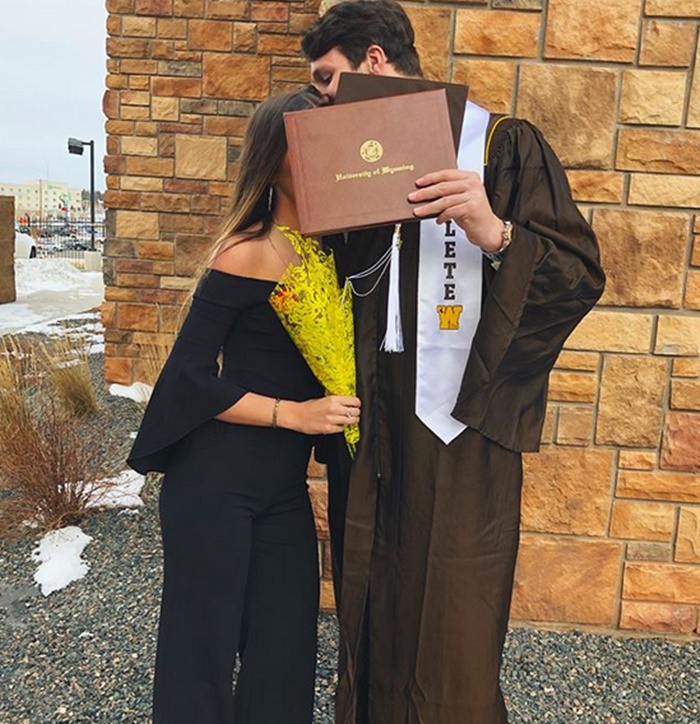 [rpi]
Josh and Brittany can be that power couple in sports if they play their cards right. Over the next few months, these are make of break for them. All eyes will be on both of them, so act right, don't make any negative headlines and make good choices.
Good luck to Josh and Brittany.