In light of the Charlottesville protest and the ensuing violence, Cleveland Cavaliers JR Smith has decided to denounces President Donald Trump!
Many people, like ourselves agree with JR Smith. Read on…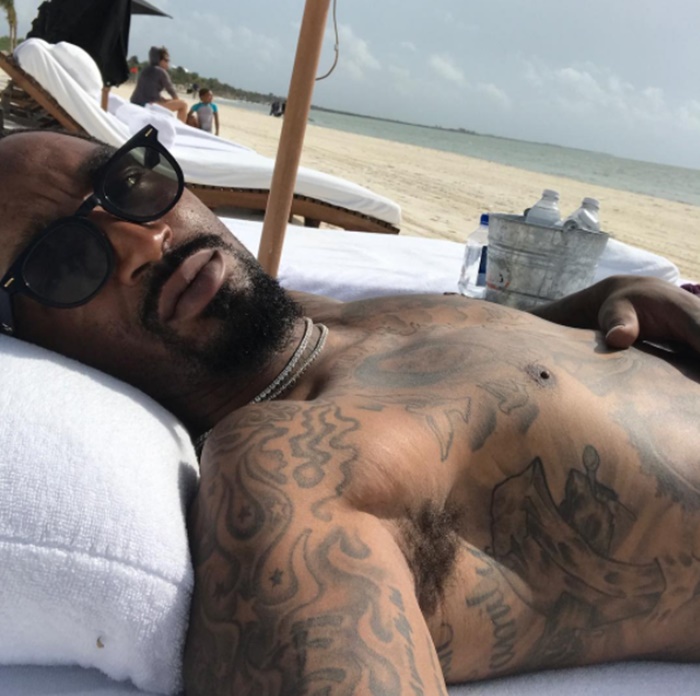 CelebNSports247.com has just caught wind of a series of Tweets posted by Cleveland Cavaliers JR Smith who took aim at President Donald Trump and his 'Make America Great Again' message!
America is getting sick of the shhh that President Donald Trump is trying to serve us all, so now JR Smith CALLED OUT the bogus @ss Pres. Trump on social media.
In light of the Charlottesville protest and the ensuing violence, another rally was planned to happen in Boston on Saturday, but was essentially stopped in its track when thousands of counter-protesters came out and blocked the path into downtown Boston.
[rpi]
Donald Trump had this to say about the rally in Boston:
"I want to applaud the many protesters in Boston who are speaking out against bigotry and hate. Our country will soon come together as one!"
He added:
"Our great country has been divided for decades. Sometimes you need protest in order to heal, & we will heal, & be stronger than ever before!"
JR Smith ain't buying Trump's tweet so he CLAPPED BACK:
"Make America Hate again is different then making it great!"
Smith went on to speak his mind:
"At the end of the day the country was found on raping, slaughtering an enslaving people so if that's what made America great than I'm out!
He concluded by insinuating Trump has a racist agenda:
"If his father was arrested 90yrs ago this summer at a KKK rally what do you think he was taught? Hmmmmm ?!"