Thing got HEATED on the court between JR Smith + Dion Waiters during last nights game [March 4, 2017]. JR Smith was held back by security, then, escorted off the court for attacking several Heat players!!!
Get the tea on JR Smith + Dion Waiters exchange words….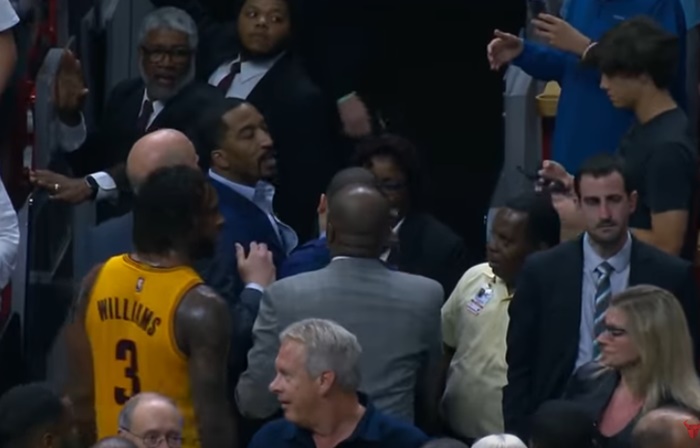 CelebNSports247.com learned that Cleveland Cavaliers JR Smith was apparently peeved by the actions of Miami's Rodney McGruder.
Smith, who is currently rehabbing from a broken right thumb, and has missed 34 games, was caught on camera going off on many Heat players.
Shooting guard/Small forward was extremely worked up that he had to be held back. The 31-year-old may be a bench warmer this season since the injury, but that doesn't mean he's NOT going to stand up for his teammates.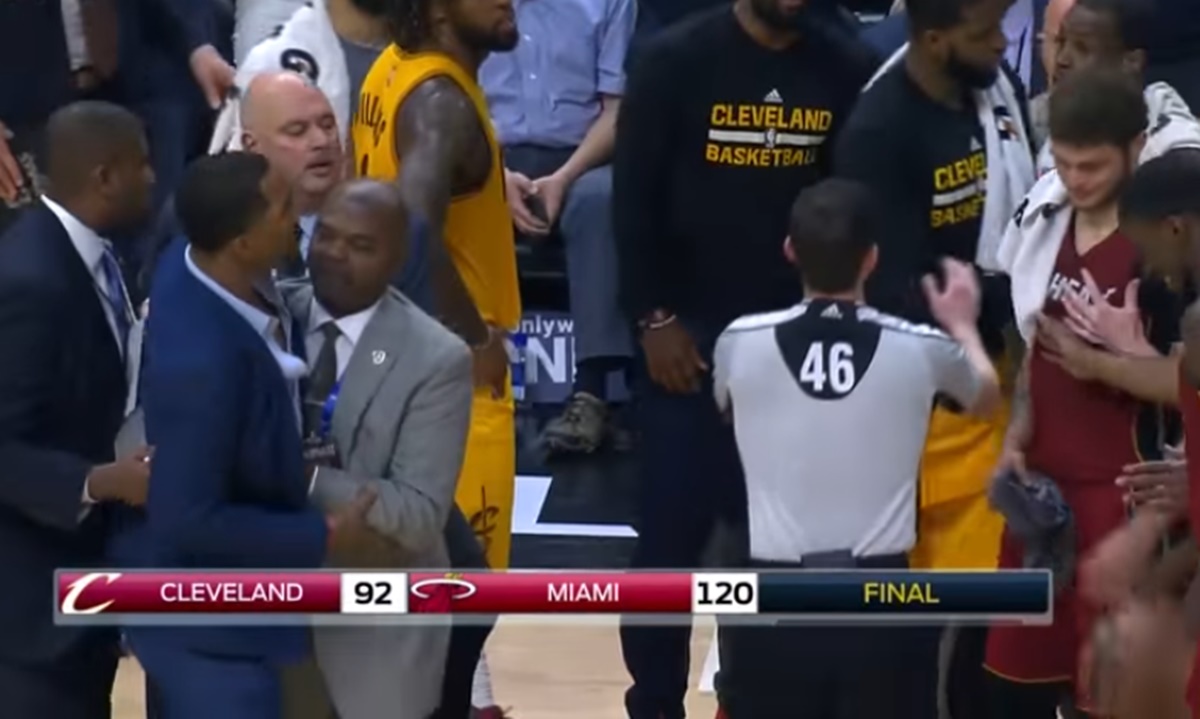 [rpi]
Apparently, Cleveland head coach Tyronn Lue had enough of Smith's antics after he engaged in a shouting match with Dion Waiters. He escorted the Freehold Borough, NJ native off the court with security, but that didn't keep Smith from projecting his voice on the way out.
Watch the the feud between JR Smith and Dion Waiters from last nights game below:
In case, Dion Waiters doesn't know, JR is NOT the guy you want to have words with or start beef. He will erased Dion Waiters from the planet
What do you think about Smith and the shouting match with Dion Waiters?
Thoughts?