Ed Hartwell is back in the news and he has a new woman and a baby on the way. One thing his ex-wife Keisha Knight Pulliam is FURIOUS about, so she is SUING him again!
On Friday, Ed Hartwell was caught gushing over his new baby mama who is expecting a child by the former NFL pro baller. Read on for more tea…
CelebNSports247.com has the latest tea spilling about Ed Hartwell expecting a child by his new bae, Tonya Carroll.
Tonya Carroll is the same woman that Ed Hartwell apparently was sleeping with while he was married to Keisha Knight Pulliam (allegedly). According to Pulliam, this all took place before their divorce was finalized in April.
If you recall, Keisha Knight Pulliam referred to Tonya and her rib, or shall we say a thorn in her side?
While he steered clear of the mistress rumors, the woman in question, Tonya, posted several images of them together on social media.
What has really got Keisha's panties in a bunch is that he's in love with Tonya and NOT her.  It might also be that he wrote these words on Instagram:
My Baby, My Life, My Love, My True Queen!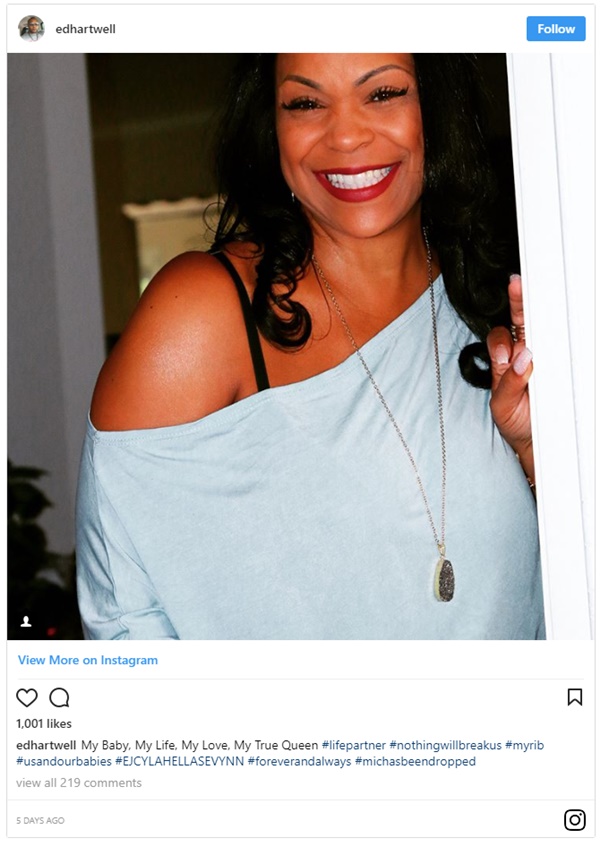 The words he NEVER said about Keisha Knight Pulliam.
Then, to twist the knife deeper in Keisha's back, he had this to say about the mother of his unborn child:
Glowing!!! I can't wait to see the new addition.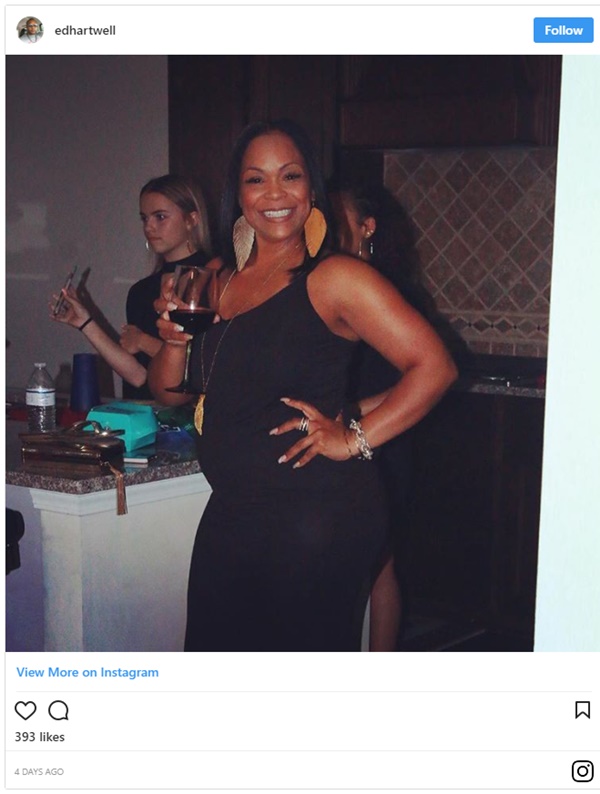 Yeah, no ex-wants to hear or see that, but it does point out that Keisha is still trolling Ed's Instagram. #SMH
Fast forward to now, enough time has passed and Ed Hartwell is happily looking to the future with the woman he loves. Not only that, he is over-joyed he is expecting a baby with Carroll, something he was NOT boasting about while with Pulliam. In case you forgot, he felt Keisha pushed him into marriage and then tried to trap him with a baby. The whole thing sounded toxic then and the toxicity continues, because Keisha is NOT stopping.
His salty ex Keisha Knight Pulliam has filed a motion to have Hartwell flip the bill for her nearly $100K attorney fees according to The Jasmine Brand.
They may have settled their nasty child custody battle after Pulliam accused Ed of only making approximately 20 of his 80 visits with their one-year-old daughter Ella Grace, back in April 2018. Then, she reportedly drafted up divorce papers when she learned of Hartwell's affair with Carroll.
Keisha NEEDS to stop because she is truly looking like the crazy ex who just can't let it go.