After hearing the news that the Miami Dolphins owner is said to be hosting a fundraiser for Trump at his Southampton, New York home, wide receiver Kenny Stills had something to say.
Kenny Stills pointed out what he felt was an inconsistency between Ross' "RISE" charity mission and support of the president. Stills quickly learned that speaking your mind about Trump comes with death threats. Read on to see why Kenny Stills Death Threats continue to roll in  over Dolphins and Equinox owner Ross' Trump Fundraiser…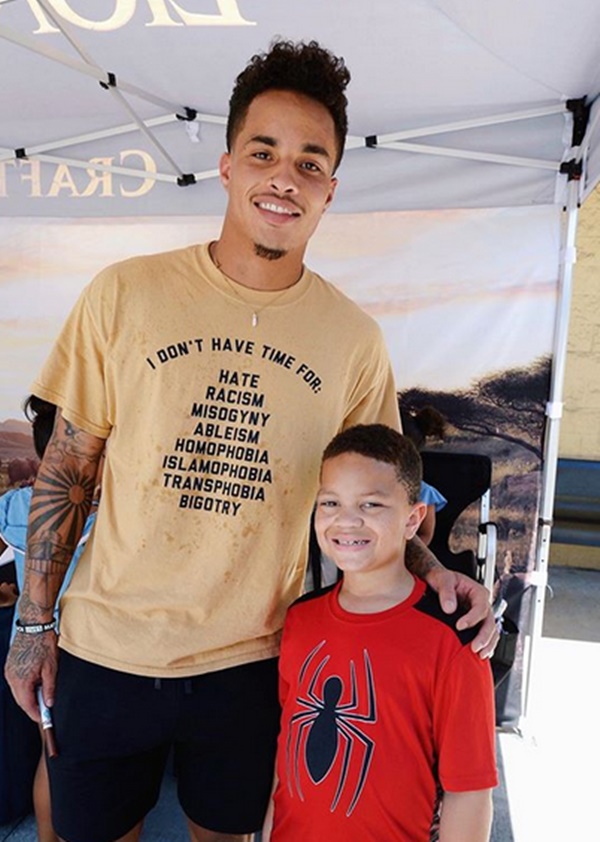 CelebNSports247.com would like to point out that in the history of the Presidency there has NEVER been a candidate that backs his supporters (white natioanlist) the way Trump does.
Why Dolphins Kenny Stills Gets Multiple Death Threats Over Trump Fundraiser.
Trump claims he is NOT a racist, but all his actions against Mexicans (boarder wall and breaking up families and holding children in ICE camps like the German's did to the Jews) – and the police brutaliy rise against African Americans proves otherwise.
Now, Miami Dolphins WR Kenny Stills and others have condemned his actions and encourage a boycott of SoulCycle and Equinox, two fitness companies owned by Ross.
Miami Dolphins WR Kenny Stills speaks to the media after tonight's 34-27 victory over the Falcons. Stills recently had some critical comments regarding team owner Stephen Ross' President Trump fundraiser. #FinsUp #NFLPreseason #NABJ19 #ATLvsMIA #MeetMeInMiami pic.twitter.com/EPbHkKERbR

— Michael Lyle, Jr. ?? (@LyleMultimedia) August 9, 2019
The Miami Dolphins WR pointed took to Twitter to point out the contradiction Stephen Ross is displaying by holding a Trump fundraiser.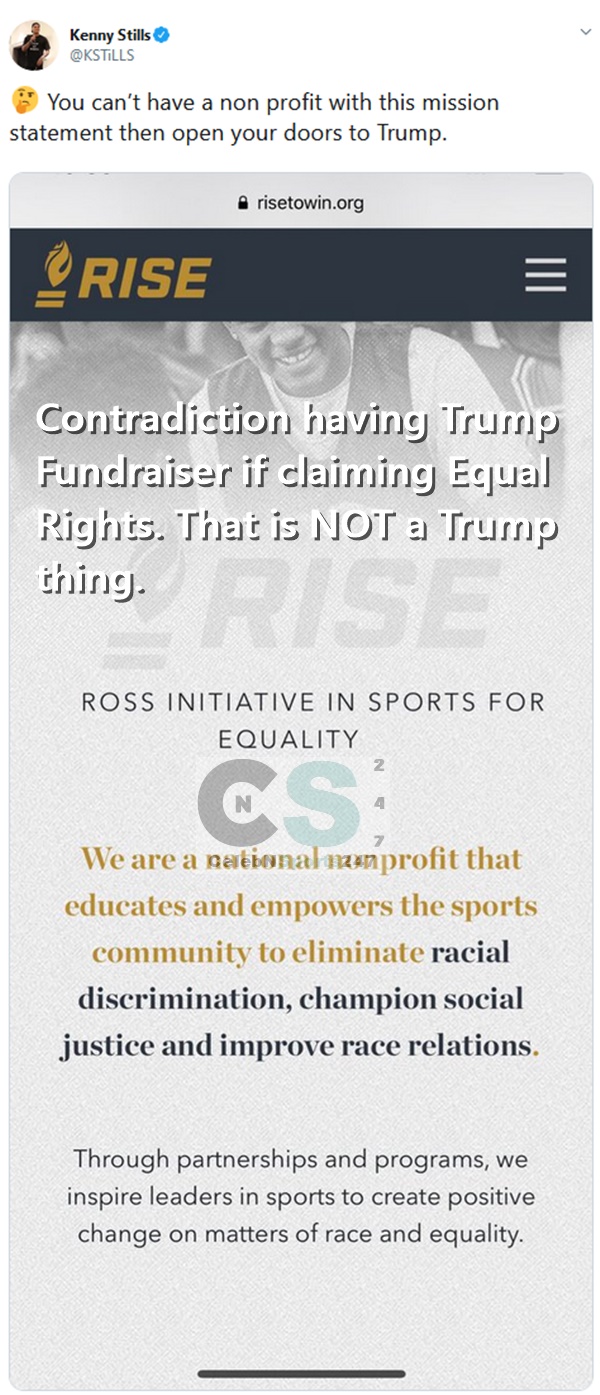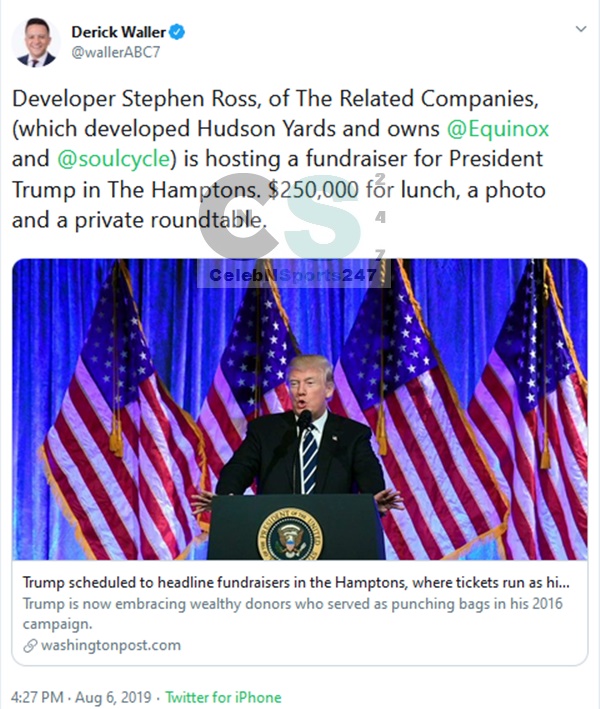 Stills said Thursday night, via ESPN's Cameron Wolfe:
The two things don't coincide. They are very contradictory. … It's important to me that the work that we're doing isn't just lip service. It's real. Everything I do has been real from the very beginning.

Someone has to have enough courage to let him know he can't play both sides of this. … If you say you're going to be about something, let's be about it.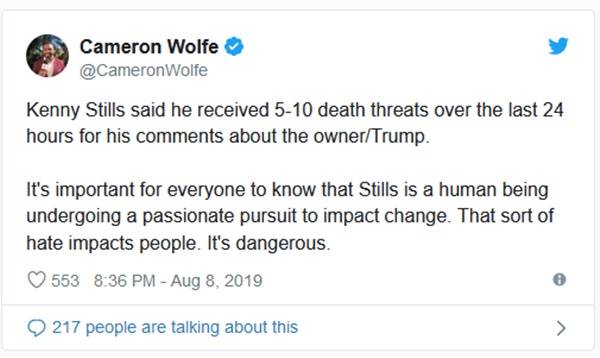 Boycott Equinox and Boycott Soulcycle has emerged, But open your eyes to the truth.
Many members of Equinox are campaigning to #boycottEquinox but what everyone NEEDS to do is vote for the Democrat this election to STOP Trump form getting a second term. We all know all the old white men in this country are "one of the good ole boys." Meaning racist, prejudice and lets be honest "White Nationalists," aka KKK, men who wear red hats.
Since his post, Stills, who is entering his fifth season with the Dolphins, told reporters after the Dolphins' preseason game Thursday that he received multiple death threats over his comments about Stephen Ross and his Donald Trump fundraiser.
Stills was among the players who protested during the national anthem in 2016, started by former 49ers QB Colin Kaepernick. Kaep supported Stills if you recall. But racism in sports was recently depicted by Champion boxer Keith Thuman who broke it down.
This is why Kaepernick is still being blackballed. His protest continues to be carried out without him. Other players are now speaking out against political wrongs and injustice. That is something Trump doesn't want. This is why he turns his back on police brutality and lets it continue, and why he says "he's not a racist." Trump has his minions carry out his dirty deeds and then pleads the 5th. Curruption at its best. And just another way to try and keep the black community down. #SMH