Oh, it's time for the Golden State Warriors to WIN Game 5 now that Kevin Durant is back from the sidelines.
Yes, this is great news Warriors fans, we know that they are down by two, but redemption is on the way with Kevin Durant back in the game for the NBA Finals. Read on…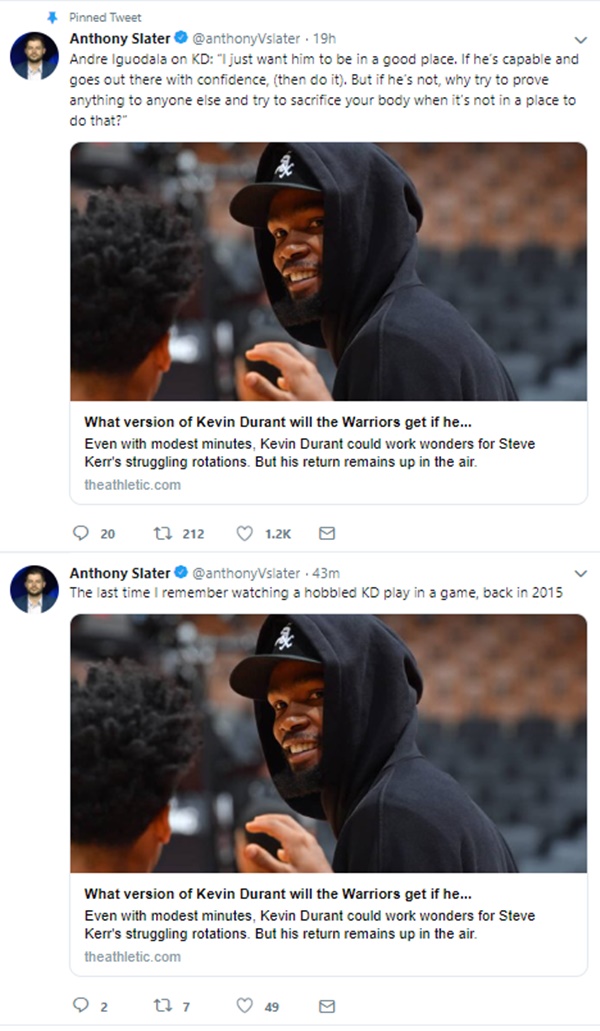 CelebNSports247.com reports that Kevin Durant plans to play in Game 5 of the NBA Finals, according to ESPN's Adrian Wojnarowski. More info to come.
The Golden State Warriors have been pushed to the brink of elimination by the Toronto Raptors in the 2019 NBA Finals so its time to bring back Kevin Durant. The Warriors are facing a 3-1 deficit in the series alongside various injuries they've dealt with.
Fox News, reports that the most notable among them is the calf injury that has kept Kevin Durant on the sideline since Game 5 of their second-round series against the Houston Rockets.
Right now, All-Star forward Kevin Durant returning for Game 5 of the NBA Finals will be a game-time decision for the critical contest on Monday night. he practiced with the team on Sunday.
Warriors coach Steve Kerr said of Durant to media members on Monday morning:
He looked good. We'll see where it goes.
Andre Iguodala of the Athletic tweeted that he just wants Durant to be in a good place when he plays:
I just want him to be in a good place. If he's capable and goes out there with confidence, (then do it). But if he's not, why try to prove anything to anyone else and try to sacrifice your body when it's not in a place to do that?
He reflects:
The last time I remember watching a hobbled KD play in a game, back in 2015.
We will see…