The Los Angeles Lakers might be terrible on the court, but they are highly entertaining off the court.
Lonzo Ball teammate Kyle Kuzma hasn't turned on him for not standing up as a man and telling his father LaVar Ball to take a backseat to his career. That hasn't stopped Lakers Kyle Kuzma from going in on LaMelo Ball. Read on…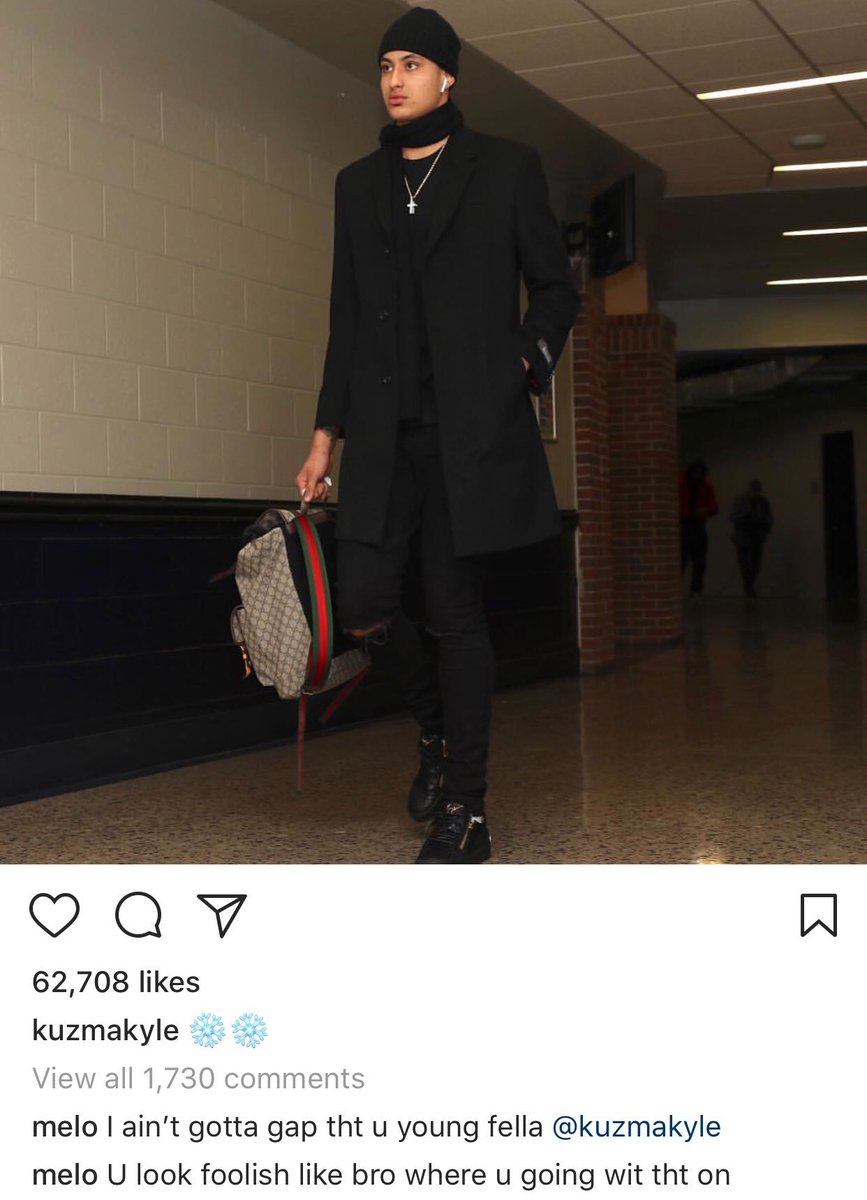 CelebNSports247.com has caught wind that Los Angeles Lakers player Kyle Kuzma has NO TOLERANCE for the Ball brothers.
Kyle Kuzma may be cool with his fellow teammate Lonzo Ball, but when it comes to LaMelo Ball he's NOT holding back.  When LaMelo the 16-year-old professional Lithuania player jumped in the comments and threw shade at Kuzma's outfit.
Melo thought he was funny saying:
"He think he fly."
Kyle wasted no time in CLAPPING BACK at the teenage boy who is daddy's little puppet. The 22-year-old Lakers player let the younger Ball brother have it via Instagram:
Kuzma had this to say to LaMelo:
"Melo, I'm so fly, I could fly between that gap between yo teeth!"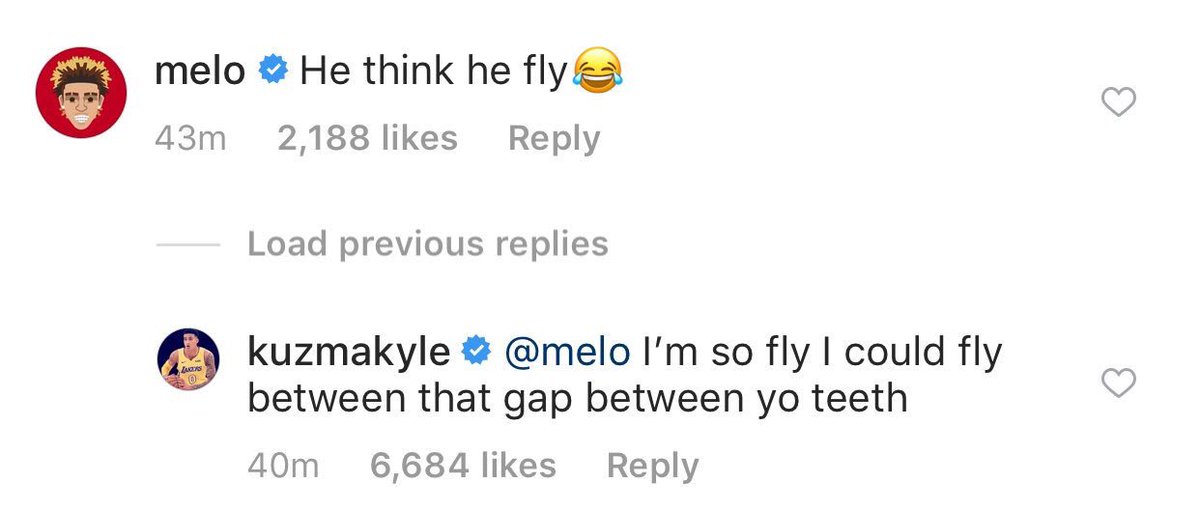 Ouch!
What do you think of Kyle's outfit? It doesn't matter what anyone thinks, but why is LaMelo Ball commenting on Kuzma, is Lonzo talking trash about his teammate to his brothers? Like we said, the Lakers haven't turned on Lonzo yet, but the clock is ticking if Lonzo does Ball up and grow a pair.
Thoughts?