The 32-year-old Toronto Raptors superstar Kyle Lowry appears to have a new woman in the midst of trade rumors. Word is, she is drop dead gorgeous, but what about his wife Ayahna Cornish-Lowry?
Wait until you see Kyle Lowry rumored new girlfriend. Read on…
CelebNSports247.com is hearing another rumor today but this one has to do with Toronto Raptors star Kyle Lowry who is in the midst of trade rumors.
According to Bleacher Report, Kyle Lowry's days are numbered with the Raptors because the NBA team is ready to send him south to The Heat in trade for Goran Dragic and Kelly Olynyk.
It's being said that the Toronto Raptors are expected to be aggressive on the trade market this offseason. The Raptors focus is to fully dominate the Eastern Conference next season, with a huge roster overhaul. Unfortunately, Kyle Lowry is one of the two superstars to be traded to the Miami Heat.
Meanwhile, RUMORS are also swirling via TO who is claiming that Kyle Lowry has a new woman in his life. His new GF is an Instagram model named Katya Elise Henry. The news comes on the coattails that Kyle and his wife have split (allegedly) – There is no evidence that Kyle and his wife Ayahna Cornish-Lowry have called it quits. The couple shares two beautiful sons Karter Lowry and Kameron Lowry.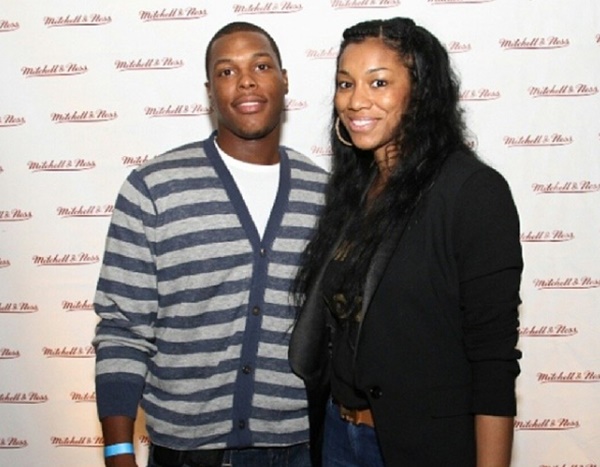 In 2017, there was no rumors of an extramarital affair and/or girlfriend. Currently, Kyle and Ayahna are living elegantly. Could things have changed? If the rumors are true we are sorry to hear about it.
For now, check out his Instagram THOT girlfriend, Katya Elise Henry below: