LiAngelo Ball can say goodbye to UCLA and LaMelo Ball can say goodbye to high school, because his Big Baller Brand dad is pulling him from school. LaVar signed his sons to play in Lithuania.
Read on to get the details on LaVar Ball sons, LiAngelo and LaMelo Ball pulled from their respective schools, and sending them overseas to play ball in Lithuania…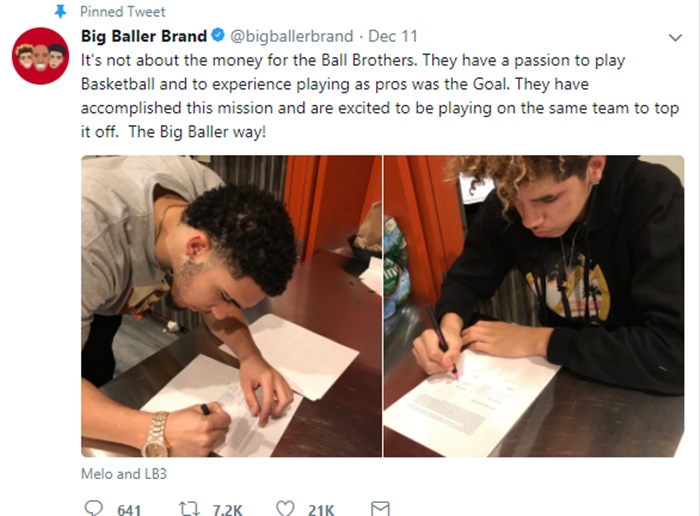 LiAngelo and LaMelo Ball, LaVar Ball sons have reached an agreement to sign professional basketball deals with Lithuanian club Prienu Vytautas, CelebNSports247.com reports.
What do you think about the LaVar Ball sons heading overseas to play ball in Lithuania?
The team's coach/GM Virginijus Seskus and the Big Baller Brand and LaVar Ball family agent Harrison Gaines told ESPN's Jeff Goodman.
Here is what is being reported:
After ESPN reported on the seriousness of the talks between the Ball brothers and the European team on Monday afternoon, the two sides finalized the agreement hours later.

The report notes LiAngelo and LaMelo's new team doesn't practice much at all because of financial constraints. That doesn't exactly sound like the environment to raise future NBA Big Ballers, but we will see how it pans out for the Ball boys.
[rpi]
Here is what club Prienu Vytautas team coach/GM Virginijus Seskus had to say: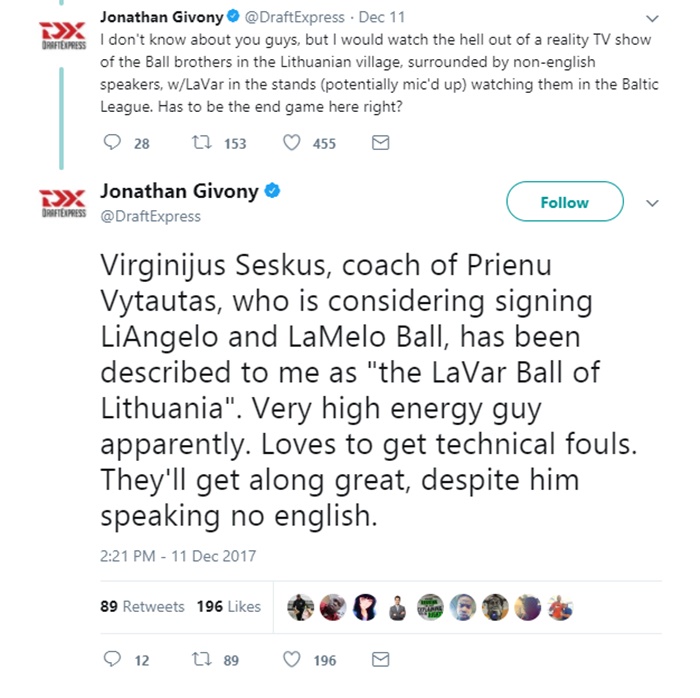 What do you think about LaVar Ball sending his son LiAngelo and LaMelo Ball to play basketball in Lithuanian with club Prienu Vytautas?
We see he doesn't care about their education. It seems they're playing professional ball, and not going to school. SMH
The only good thing about this is that LaVar will be with his boys far far far away from the Los Angeles Lakers. Maybe now Lonso Ball can focus and learn to listen to the coach.