Over the weekend a rumor surfaced via social media that LeBron James allegedly threatened one of his Los Angeles Lakers teammates.
Read on to get the tea spilling on LeBron James threatening tweet…
CelebNSports247.com go word via TerezOwenz who posted the news about LeBron James threatening to break one of his teammate's noses.
According to Lakers general manager Rob Pelinka, "a teammate dropped LeBron's pass the other day because he didn't expect it."
Pelinka apparently caught the exchange via Twitter where King James expressed his feelings about the situation to the other player who was said to have had lost the ball.
The drop comes from Editor-in-Chief at @LakersSBN Harrison Faigen who tweeted this (NOTE: this is transcribed, this is why we are calling this a rumor):
LeBron: "Man do you like your nose?

Player: "Yeah…"

LeBron: "Well get your hands ready, or I'm gonna break your nose!"
Now, we are NOT sure how true this actually is, but it's interesting.
Here is the tweet from Harrison Faigen: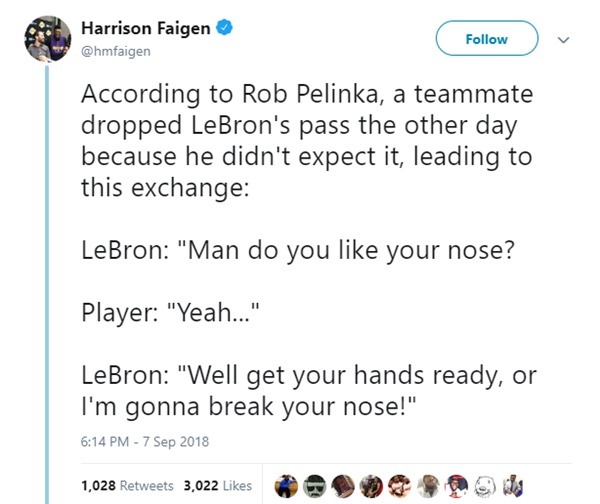 If you ask us, we're NOT buying any of this, and feel like King James confused while floating in the pool.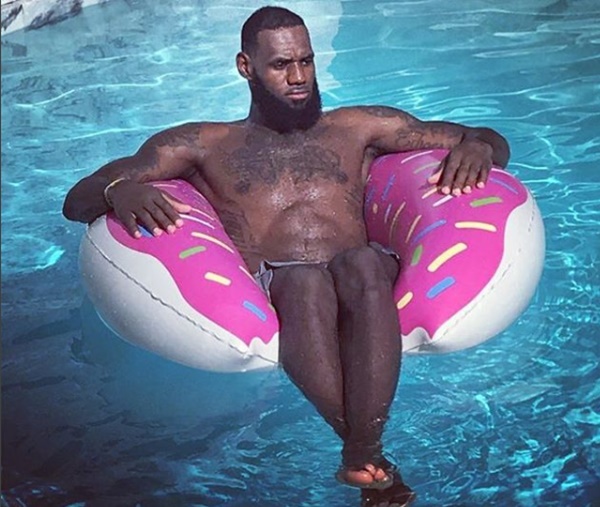 What is your take on all of this? Do you believe that LeBron James would actually go as far as threatening a teammate on his new team? That would make for a crappy season because the teammate would always have an issue with James.
Thoughts?