Ok, Cleveland Cavs fans go ahead and be mad because Lebron James has moved on to the Los Angeles Lakers.
Lebron James has officially INKED a 4-year, $154 million deal with Los Angeles Lakers. Read on…
CelebNSports247.com has the tea spilling on Lebron James putting the Cleveland Cavaliers behind him since they lost the NBA championship to the Golden State Warriors.
The Cavs have lost their star player once again because King James is an official Los Angeles Lakers player for the upcoming season.
The NBA's landscape is forever changed by the game's greatest player yet again. Just like Jordan, Magic, Pippen, Kobe, and now King James is doing him.
The 33-year-old, Akron Ohio native leaves Cleveland for the second times in his 15 seasons. First, it was the Miami Heat in 2010 before returning in 2014. And now, King James is leaving once again to join the Los Angeles Lakers.
Over the weekend it was reported that Lebron had moved to Los Angeles which started sparking rumors he was heading to the Lakers.
In a matter of hours his agency, Klutch Sports Group released the official announcement on social media.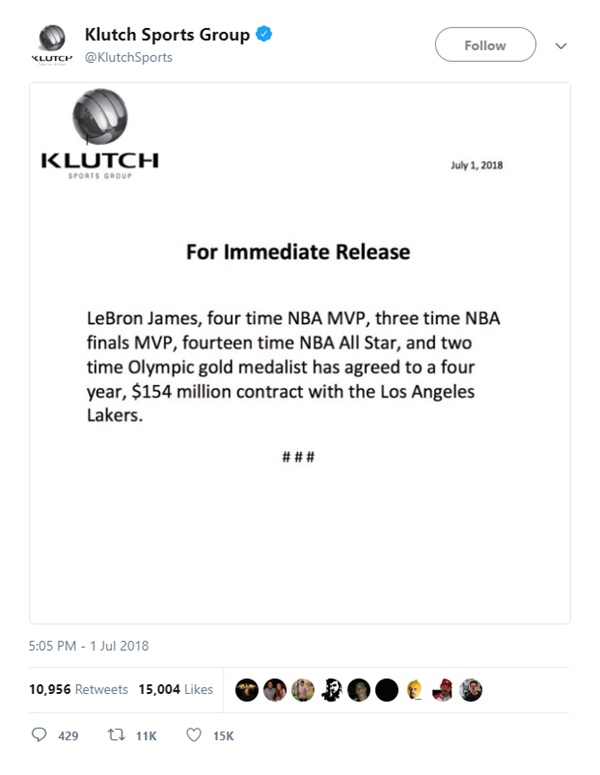 Before the official word, TerezOwens was on a LeBron James watch:
LeBron watch is crazy, so much so you can track his private jet right here. Judging by the records he left Anguila at 7:15am, and is due to land in Los Angeles at 11:15. Checkout the flight pattern and records below. LeBron watch has hit an all time high.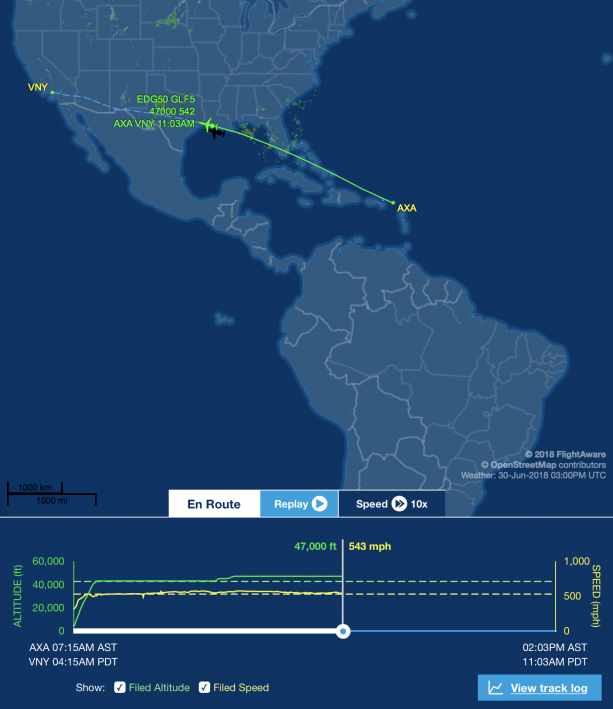 Take a look at what everyone is saying about King James leaving The Cavs: