Philadelphia Eagles running back LeGarrete Blount, but don't expect him to gain any extra motivation from Brett Favre.
For the second year Hall of Fame quarterback Brett Farve will be speaking to his team Saturday night. We're pretty sure that LeGarrete Blount has some extra motivation after the Patriots decided not to re-sign him in free agency. Read on…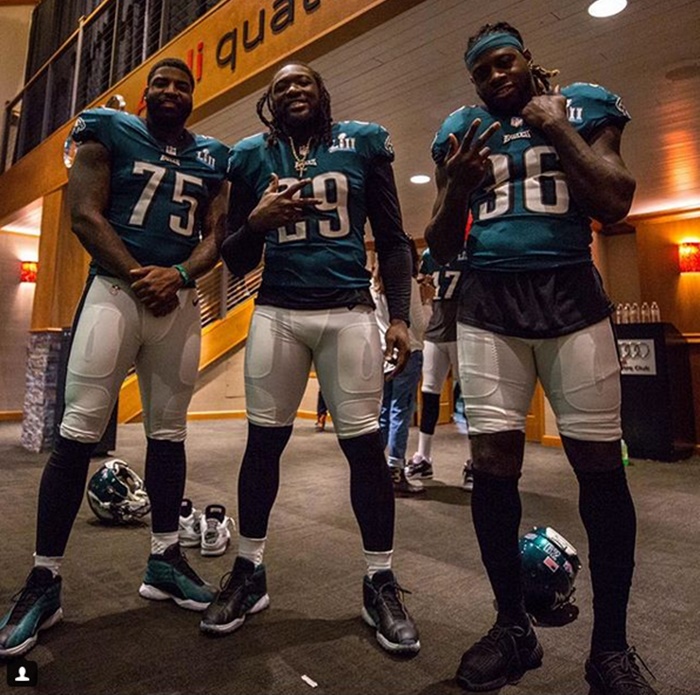 CelebNSports247.com has the latest on Philadelphia Eagles running back LeGarrete Blount lead the NFL with 18 rushing touchdowns back in 2016.
When it comes to LeGarrete Blount he had this to say about Brett Farve's motivation speech:
"I asked LeGarrette Blount if he has anything he wants to ask Brett Favre Saturday morning when he speaks to the #Eagles. He said, "How many Super Bowls has he won?" I said one. Blount laughed and said, "Na, there ain't too much I want to ask him"
[rpi]
See, Brett Farve, who only one Super Bowl in his legendary career, was called in to some extra motivation for Eagles players. Favre was called on to speak to the team by current Eagles head coach and former teammate Doug Pederson.
Why does the NFL think that Farve is the right guy to motivate the Eagles?
Bottom line, Blount in the group that couldn't care less.