Lonzo Ball gets BLACK history tattoo sleeve featuring influential men who helped change history in America, MLK, Malcolm X, and Barack Obama.
Find out why New Orleans Pelicans baller Lonzo Ball got Martin Luther King Jr., Malcolm X, and Barack Obama inked on his arm. Read on to see why we are saying Lonzo Ball BLACK History Tattoo is Everything…
CelebNSports247.com reports that during New Orleans Pelicans team photos a few weeks ago fans of Zo were able to see the first glimpse at his news left arm sleeve that features influential men in black history.
New Orleans Pelicans Lonzo Ball took to social media now that the sleeve has finally been completed.
Lonzo Ball has been hit with a number of surprises this past year or so, which makes perfect sense why he wanted inspirational people on his arm. There was the financial scandal involving good friend Alan Foster, his business partner who stands accused of siphoning $1.5 million from the NBA star. Then, it was announced that Ball was traded from the Los Angeles Lakers to the Pelicans. Instead of being depressed or upset, he keeps positive with inspiration on his body.
Ball explains why he decided that his sleeve would feature three of the most influential men in black history.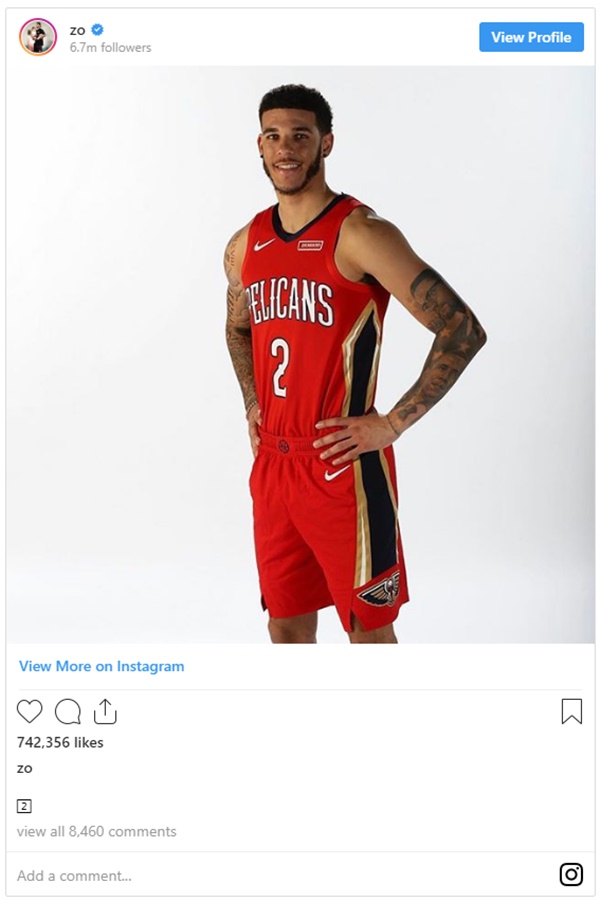 Why did Zo get Martin Luther King Jr., Malcolm X, and Barack Obama inked on his arm?
The 21-year-old point guard, who tatted over his Big Baller Brand ink to forget about Alan Foster, said:
When I think about the struggles in my life I look at the faces on this arm and realize a lot of people have been through much worse…
He has three other icons in black history that help make a change for African American people in the U.S.A.; antislavery activist Harriet Tubman, Civil Rights Movement activist Rosa Parks, MLB icon Jackie Robinson.
He had this to say about creating the tattoo:
Completed this sleeve this week on @zo ! The sleeve is 99% healed just added #TheMarathonContinues to the top of the arm. Was an honor to put these influential people on your arm brother.  Done using!
That tattoo is gorgeous and we really like it. Good going, Lonzo.