Free Agent Signings: We have received word on Marcus Morris who just agreed to sign a deal with the San Antonio Spurs.
Then there is Alex Caruso who also agreed to a deal with the Los Angeles Lakers. Read on to get all the details…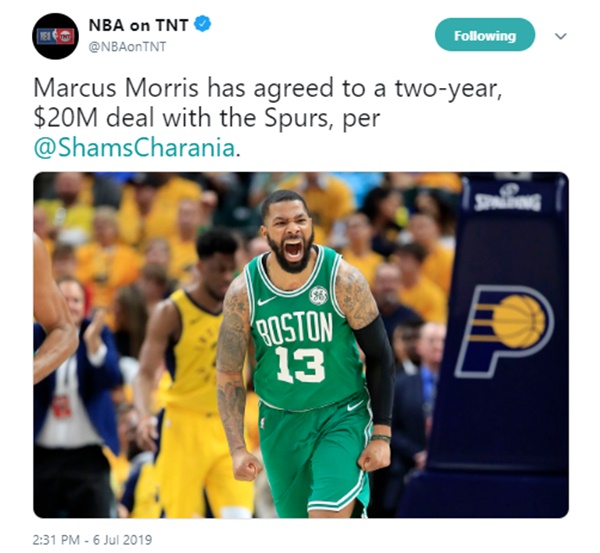 CelebNSports247.com is reporting that Marcus Morris has agreed to sign with the Spurs, Alex Caruso to the Lakers, and
Here is what we have learned:
Marcus Morris has agreed to a two-year, $20M deal with the San Antonio Spurs.
According to Shams Charania of The Athletic, San Antonio decided to sign Marcus Morris for two years, $20 million on Saturday afternoon. San Antonio had been quiet throughout free agency ad then BLAM, they're making power moves.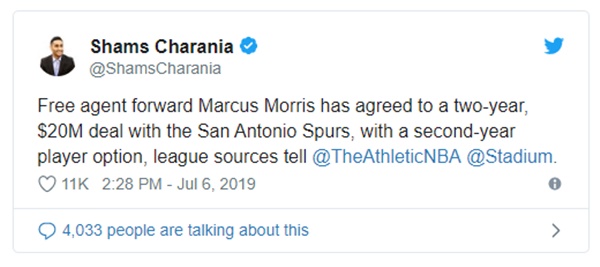 The Spurs wanted some shooting, versatility, and better defense at the four, and they landed all that in one package with Morris. He is a solid veteran four who can shoot the three (37.5 percent last season), can score in the post, but mostly brings a lot of grit and defense that the Spurs could use. Morris averaged 13.9 points and 6.1 rebounds per game last season in Boston. – Yahoo Sports – Check out his stats…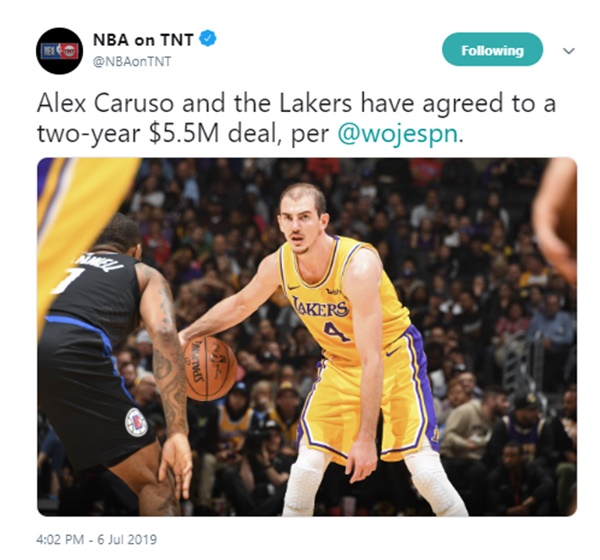 Alex Caruso has agreed to a one-year deal to return to the Lakers:
The Los Angeles Lakers have agreed to a two-year deal with Alex Caruso, Adrian Wojnarowski of ESPN tweets. The 25-year-old point guard will earn $5.5 million through 2020-21.

According to Wojnarowski, Caruso's deal will be two years and worth $5.5 million, and it appears the team will be using cap room to sign him, rather than any salary exceptions. Caruso spent the last two years on two-way contracts for the Lakers, making a pro-rated NBA wage while with the team, but only receiving a G League salary while in the minor leagues.