Now that Floyd Mayweather got a taste of the money again after his crossover battle with Conor McGregor, it appears he's ready to make the crossover from boxing to the UFC!
Could this be true? Floyd Mayweather took to social media to make the shocking announcement. Read on…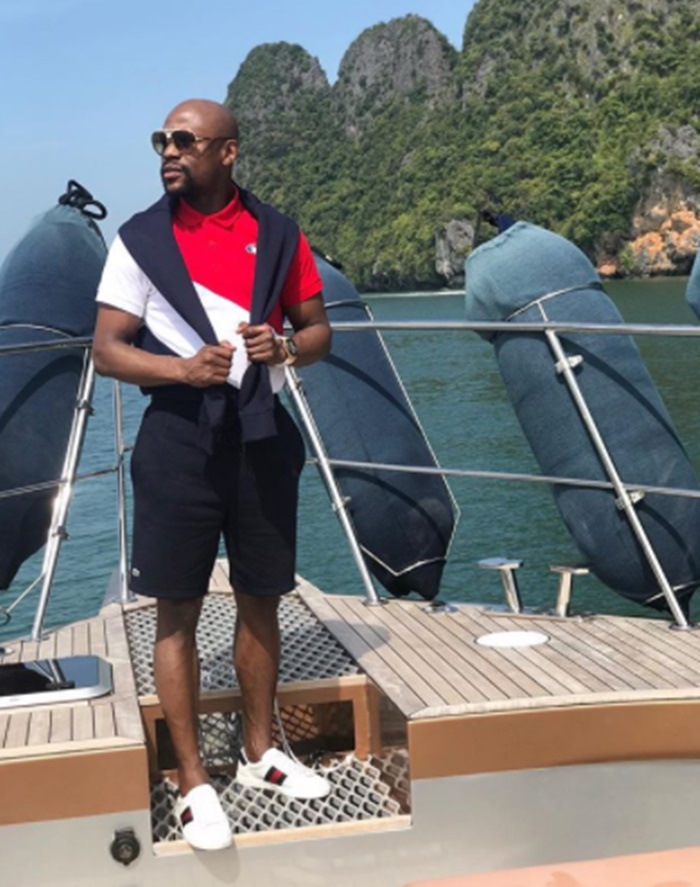 CelebNSports247.com caught wind that Floyd Mayweather took to Snapchat to stir the pot of hopeful boxing fans seeing their champion crossover to the UFC.
Floyd Mayweather,40, was spotted teasing about the possible scenario and making a claim that he could easily make over $1 billion if he signed with UFC.
He said:
"They just called me not too long ago and asked me to come back. I can come right back. If I want to, I can come right back to the UFC. I can go fight in the Octagon, I can go do a three- or four-fight deal in the Octagon and make a billion dollars. Remember, I'm Floyd 'Money' Mayweather."
Lookout UFC, Floyd Mayweather is ready to get up in that @ss and WIN WIN WIN!
What do you think about Mayweather heading to the UFC for another crossover fight? It doesn't surprise us since Oscar de La Hoya was spotted saying he wanted a crossover fight like Floyd.
[rpi]
Sorry, but Oscar just came off the a coattail rider, especially since he was the biggest critic against the boxing UFC fight. It's only a matter of time before Conor or Dana White or a UFC fighter weighs in on the champion boxer.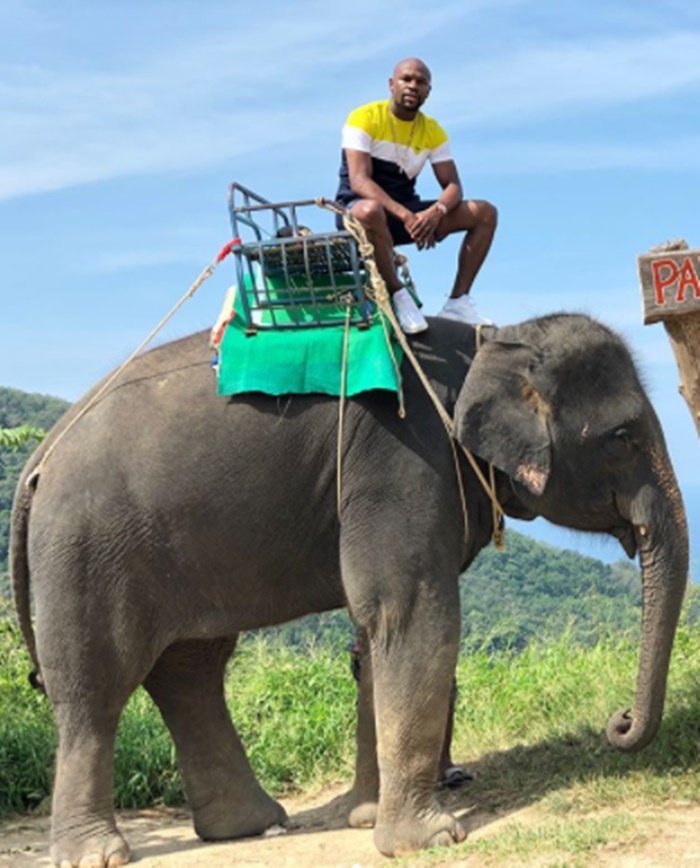 The news comes just days after Floyd was caught boasting in Thailand, saying:
"I'm Different – I got a Different Kind of Money……"
And yesterday, he was in Russia hanging with Russian boxer Ramzan Kadyrov.
He said:
"I Was Over In Russia Discussing Boxing With My Family @kadyrov_95 My Guy Is A Real One!! #Boxing #TMTRussia ??"