Merry Christmas Walmart shoppers! Morris Brothers Pay Off $6K Worth of Layaway Orders For Walmart Customers Just Ahead of Christmas!
Read on to see what  the Morris Brothers, Boston Celtics Marcus Morris and his brother Markieff Morris of the Washington Wizards did for Walmart customers….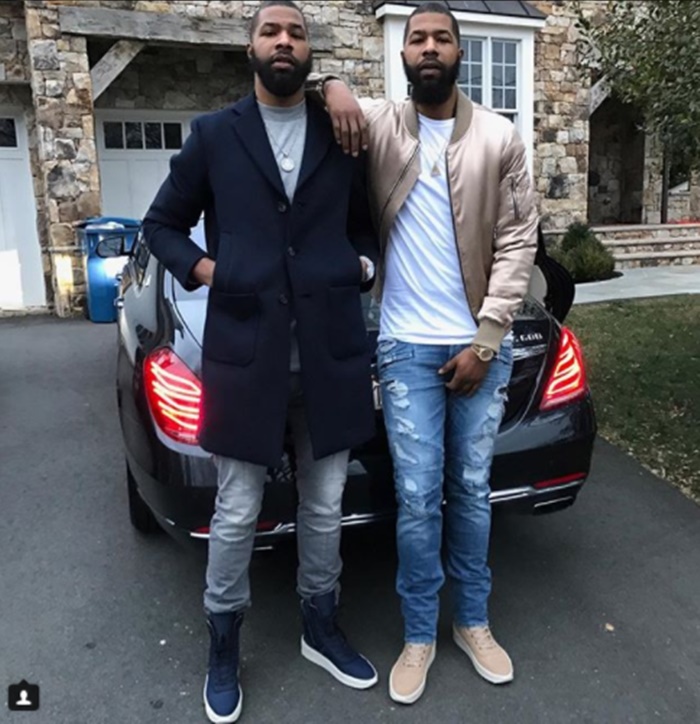 CelebNSports247.com has learned that The Morris brothers, Marcus Morris and Markieff Morris surprised dozens of Walmart shoppers who had to put Christmas on layaway.
Like many people, Christmas tends to hit deep in the pockets for Americans, so the Morris brothers gave back by paying off all customers gifts and layaway items.
How cool is that?
Just think, while you're struggling to make Christmas right for your kids and family, the Morris brothers surprise you when you come back to Walmart and have a zero balance due.
Which Walmart are we talking about?
The Walmart where the Morris brothers paid off a bunch of Walmart customers layaway's was Philadelphia. When Walmart customers in Philadelphia learned about their layaway orders being paid off by NBA players They were all grateful.
[rpi]
Christmas does bring out the good in all of us.
ABC 6 reports:
Marcus Morris of the Boston Celtics and Markieff Morris of the Washington Wizards put up $6,000 to cover Christmas gifts for those lucky customers at a Walmart in Philly. The location wasn't too far from where the two twins grew up in North Philadelphia. Both players are in the midst of the 2017-2018 season and couldn't greet the customers, so their mom Thomasine Morris came in to greet each customer with the great news.
Thomasine said:
"It's a blessing to be able to give people anything. Even though we play in Boston, even though we play in Washington, Philly is still our family."
Merry Christmas Marcus and Markieff Morris