With the NBA Trade happening on June 20th, news that multiple Los Angeles Lakers may be getting traded.
Read on to get the latest tea spilling on multiple Los Angeles Lakers are on the chopping block to be traded…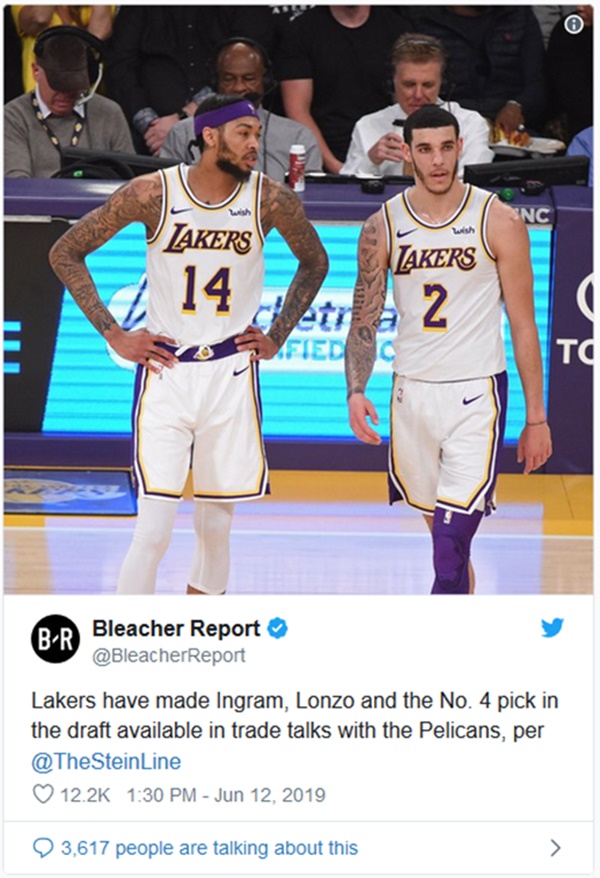 CelebNSports247.com has learned via a report from ESPN NBA insider Adrian Wojnarowski, two teams are "engaged" in trade talks with the Pelicans.
Adrian Wojnarowski took to social media revealing the following news:
Celtics and Lakers are engaged in trade talks with New Orleans on All-NBA star Anthony Davis, league sources tell me, Zach Lowe, Ramona Shelbourne and Brian Windhortst. Lakers No. 4 pick has been discussed as trade chip to help Pels acquire high-level player in multi-team deals.
The Boston Celtics and Los Angeles Lakers seem to be the to top teams, but one team is trying to separate themselves right now.
The Lakers have already sent over a list of players on their squad they are willing to part ways with right now in order to get Anthony Davis off of their hands.
As far as Kyle Kuzma is concerned, the Lakers do not want to part ways with him.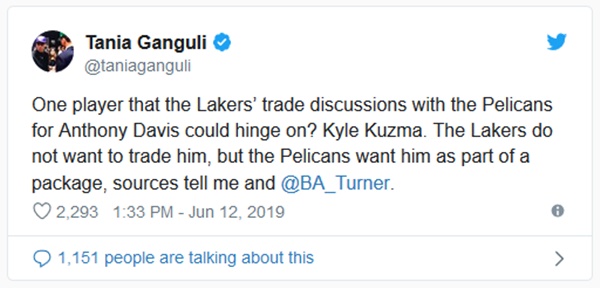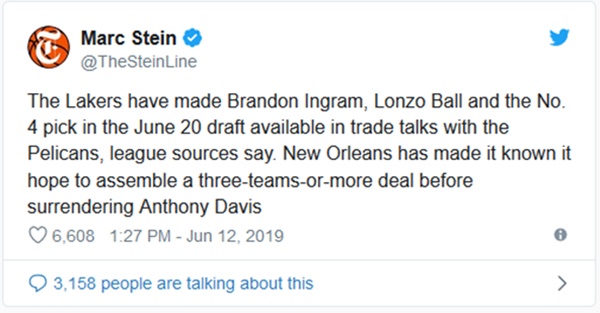 Meanwhile, the Boston Celtics continue to try and get their hands on Davis, despite agent Rich Paul stating he would likely leave in free agency in 2020.
We will see how it plays out…