Miami Dolphins defensive tackle Ndamukong Suh has been lucky since he NEVER got suspended or fined back in October. He was caught choking QB Ryan Mallett after a play for whatever reasons at the time, but he made another dirty play.
Ndamukong Suh was caught on video of him rushing the quarterback this past Sunday, but when he got blocked he took a dirty shot at the Buffalo Bills quarterback Tyrod Taylor. Read on…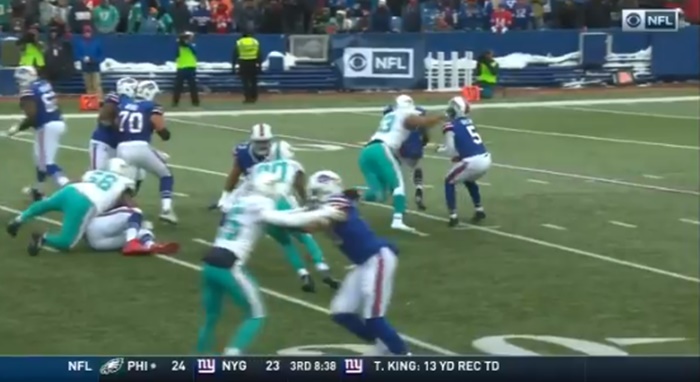 Now, he may have slipped through the Dolphins fingers last time, but this time its clear Ndamukong Suh took a shot at Tyrod Taylor and landed fist to helmet.
See, Ndamukong Suh was in the midst of chasing LeSean McCoy, but on his way out he straight up punched Buffalo Bills QB Tyrod Taylor right in his face-mask and the power behind it spun Taylor 360 degrees right after.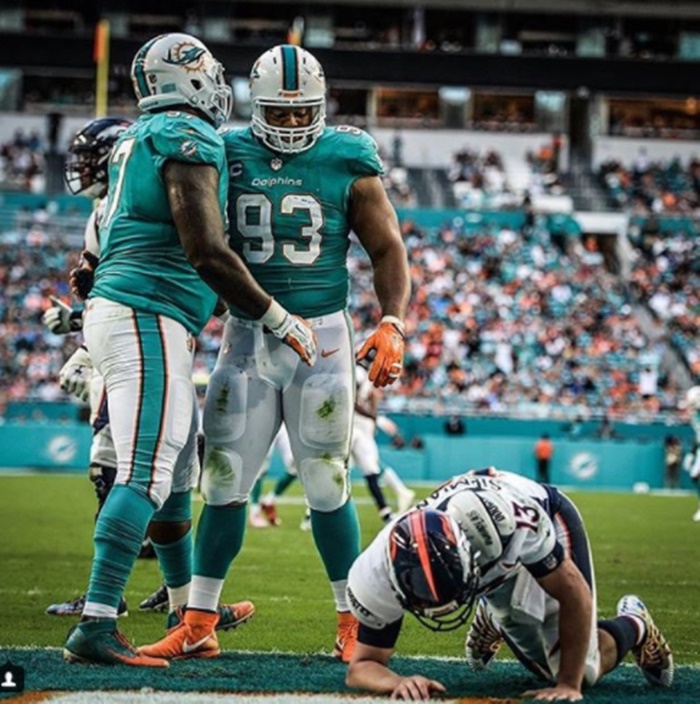 [rpi]
It was an insanely hard punch, take a look at the footage, because we don't think Suh is going to be able to escape this shenanigans on the field this time.
Ndamukong Suh with an 'ACCIDENTAL' punch to the head of Tyrod Taylor…

¯_(?)_/¯ #Bills #Dolphins pic.twitter.com/qLqPFMdyeR

— Dan Fetes (@danfetes) December 17, 2017
Do you think the Miami Dolphins should suspended and fine Ndamukong Suh for punching Tyrod Taylor right in his face-mask?