NFL Ballers James Harrison, Clay Matthews + Julius Peppers celebrate, French Montana + Iggy Azaela Romance heats up +The Rock + Vin Diesel heading to WWE!!!
Get all the details on NFL Ballers James Harrison, Clay Matthews, Julius Peppers, Iggy + French Montana and The Rock vs Vin Diesel on the flip…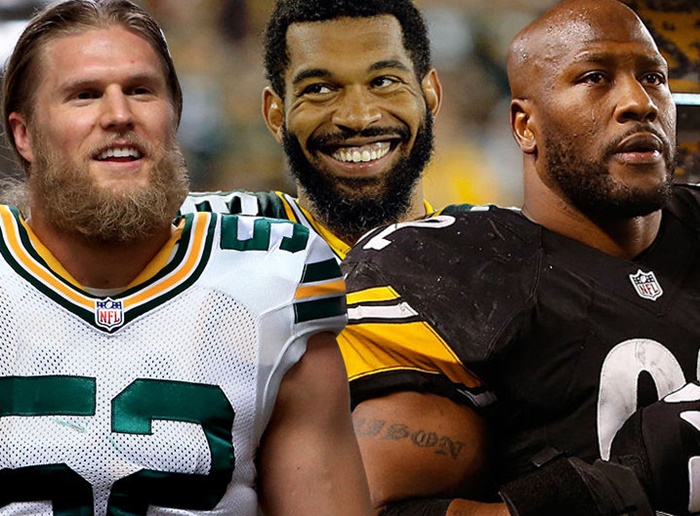 CelebNSports247.com has learned that the allegations made in a documentary by Al Jazeera America were WRONG.
It's time to celebrate because the NFL just announced NFL Ballers James Harrison, Clay Matthews and Julius Peppers have been cleared by the leagues PED investigation
The investigation stemmed from the documentary that put NFL Ballers James Harrison, Clay Matthews and Julius Peppers careers on the line.
TMZ reports:
The investigation stemmed from allegations made in a documentary by Al Jazeera America … where the news outlet claimed the NFL players were linked to PED use.

The NFL conducted interviews with all 3 players last week … and announced Wednesday that they found "no credible evidence" that the guys were "provided with or used substances prohibited" under the leagues drug policy.
Long story short, back to football.
In other BITES, Nick Young's ex Iggy Azelea is making up for lost time with rapper French Montana lip locking in the waters of Cabo.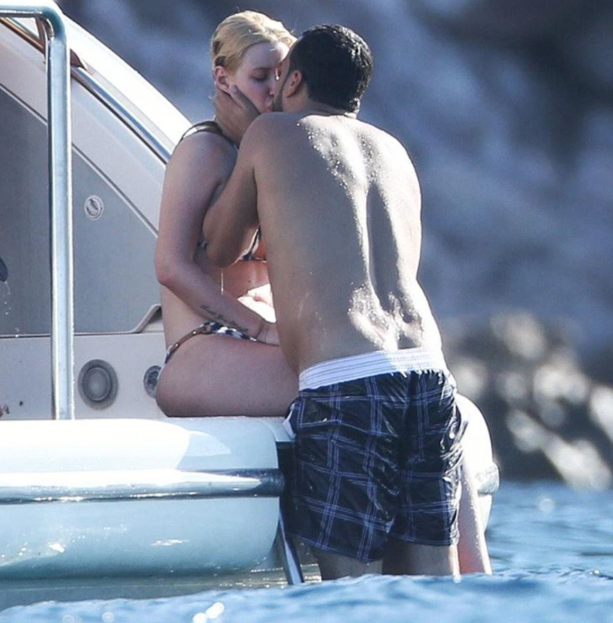 Is it us or did anyone else notice that French has no butt. It's like leg to back…no junk in his trunk.
Iggy and her Arab Berber, rapper French Montana were spotted yachting in Cabo San Lucas over the weekend. But what we are finding so interesting is that French Montana is either a playa or a HUGE freak. He has been linked to Kim Kardashian, Trina and has a wife with kids. He is also Diddy's main man these days. But if you ask 50 Cent he is rapping another tune claiming French and Diddy are real close…like super close…like when a man has a chick he likes to kick it with, you know a FWB type thang.
Don't take it from us, we are just the vessels telling you what's being said. In this case what 50 Cent said. What does that mean for Iggy Azelea?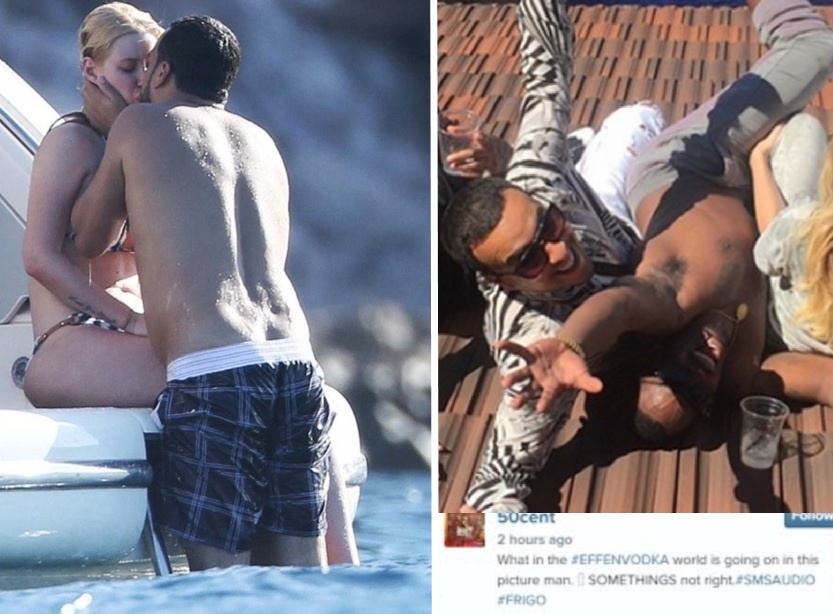 Nothing. our suggestion. Girl have fun and make sure you use lots of scope because you don't know what Karim Kharbouch, better known as French Montana has put his lips on. And who was that other friend on the yacht? He looked like he was on RuPaul's Gay for Play?
After all the drama, the speculations, and the accusations made by The Rock towards his EP and fellow Fast 8 actor Vin Diesel. The two celebs are taking their feud to the WWE.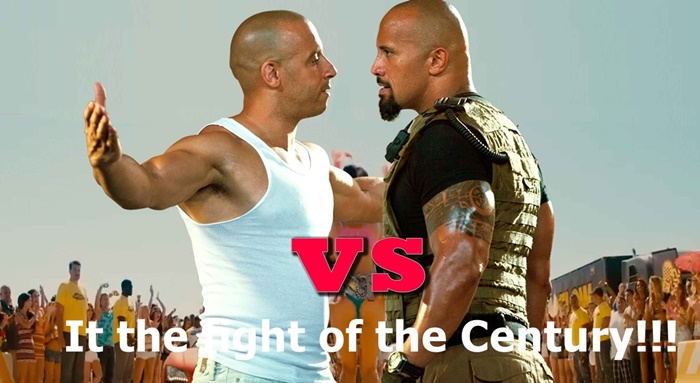 That's right, Vin Diesel + Dwayne The Rock Johnson will be battling it out WWE style. This should actually be good. We mean, who didn't see this coming from a mile away.
An insider revealed to Life and Style that while there is some truth to the recent rivalry between Fast & Furious stars Dwayne "The Rock" Johnson and Vin Diesel. The "so-called" beef is largely a publicity stunt to amp up drama for a WWE wrestling match. It will also help to promote the April 2017 release of Fast 8.
The insider shares:
"They are playing a huge prank, and it's all for publicity."
We doubt Vin could hold up against The Rock in a real WWE fight, but can't wait to watch. Sorry Vin, no stunt doubles, padding or breakaway props if this fight goes through.
We bet it won't happen and this is just another PR stunt to keep the feud rumor alive.