Paul George should have known this was going to happen after he was traded from the Indiana Pacers to the Oklahoma City Thunder in the off-season.
Watch the video of Paul George being booed in Indiana. Read on…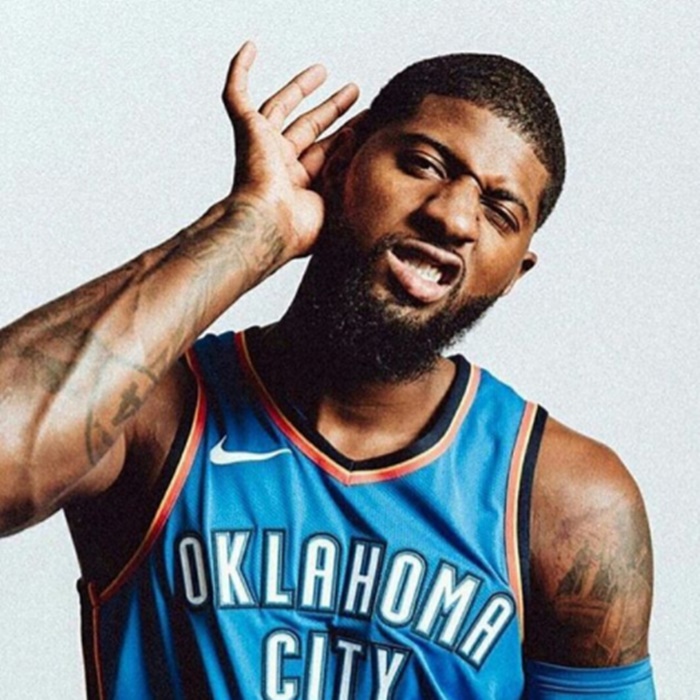 CelebNSports247.com has the latest on the former Pacers star Paul George, who left a sour taste in the mouths of many in Indiana Pacer fans.
When Paul George was traded to the Oklahoma City Thunder many fans who supported him as a Pacer felt as though his desire to play elsewhere put the team in a bad position.
Despite the trade, The Pacer scored two great players, Victor Oladipo and Domantas Sabonis. Both of whom have played a key part in the team's impressive 16-11 start to the 2017-18 NBA season.
You think since they got Victor Oladipo and Domantas Sabonis, Pacers fans would forgive George for leaving them, but that was NOT the case.
[rpi]
They haven't been feeling George since, and this is what happened when he made his first visit to Indiana since the trade:
Even though he's seen clapping for himself, fans in Indiana were NOT pleased to see him at all. George was booed mercilessly by the Pacers fans both before and during their game at Bankers Life Fieldhouse.
Ouch!
Despite the hate, Paul and his woobie had this to say about the booing: