Seattle Seahawks cornerback Richard Sherman days are numbered since he will be out the remainder of the 2017 NFL season after rupturing his Achilles tendon.
Bottom line, Richard Sherman suffered a season-ending and possible career ending injury. Read on….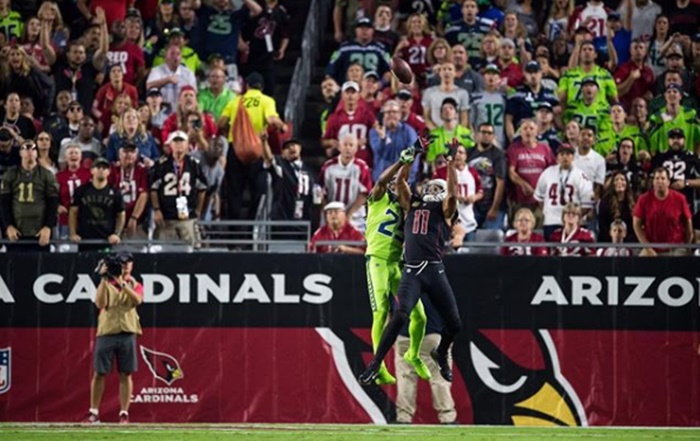 CelebNSports247.com has the latest on Seattle Seahawks cornerback Richard Sherman who opted to remain on the sideline to support his teammates instead of going to the locker room.
Richard Sherman proves that he's dedicated to the game, but Mike Florio of ProFootball, is claiming that his decision to stay on the bench could be a major hint about his nearing departure in Seattle.
Florio says:
"It's possible Sherman decided to stay on the sideline in uniform because he realizes that there's a chance it will be the last time he ever does that. With an $11 million salary and a $13.2 million cap number for 2018 and a 30th birthday coming on March 30, the Seahawks may decide to move on, with or without an effort to get him to take less money."
[rpi]
All year it's Richard Sherman has been the center of rumors that the Seahawks were thinking of trading him. In fact, the Seahawks continue to deny they're actively shopping the veteran cornerback, but they've admitted they're listening to offers.
Ouch! Where is the loyalty for the players?
After the game, Richard took to his IG account writing:
"I'll be back….."