New York Giants running back Saquon Barkley thighs are out of this world!
Talk about sexy on a whole new level, then that would be Saquon Barkley and his thunder thighs. Ladies this man has some finger licking tasty thighs. Read on to see them in action…
Celebes we have some photos of New York Giants running back Saquon Barkley thighs and they are not only mouth-watering, they're jaw-dropping prfection.
Saquon Barkley was the second overall pick of the 2018 NFL Draft set football Twitter on fire! The crazy thing is that football Twitter is still talking about how good he looks and how impressive his thighs are.
Saquon's thighs are magnificent!
Here is the tea, see, a photo of Saquon Barkley playing golf with his New York Giants teammates this week has the internet swooning all over again.
Basiclly his thighs say it all as Saquon was spotted teeing up at the New York Giants Foundation 27th Annual Golf Invitational.
The 21-year-old is working when it comes to his legs and thighs and apparently everyone wants to get a taste of them delicious morsals, but ladies, he's already taken.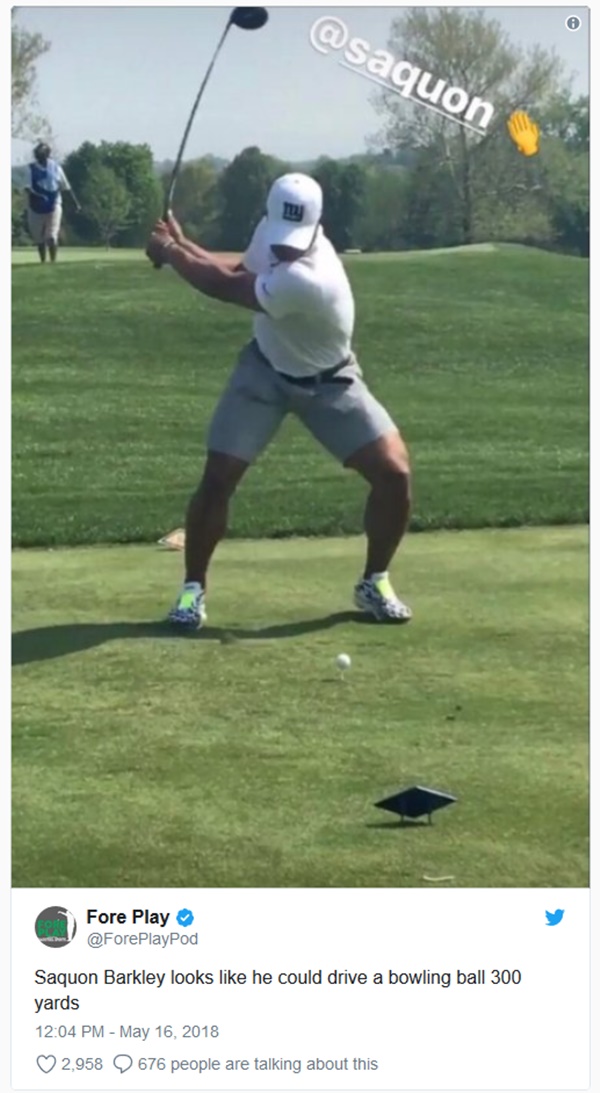 Take a look at the photo that ignited Twitter to start sounding off about the 6'0, 234 lbs Bronx, New York City native like he was the maincourse meal.
We get it, but wow, really?