Oakland Athletics have put pitcher Sonny Gray into the trade and rumors are saying that the New York Yankees are leading the trade rumors!
The big question is where will Sonny Gray land once traded? Read on about Sonny Gray Trade….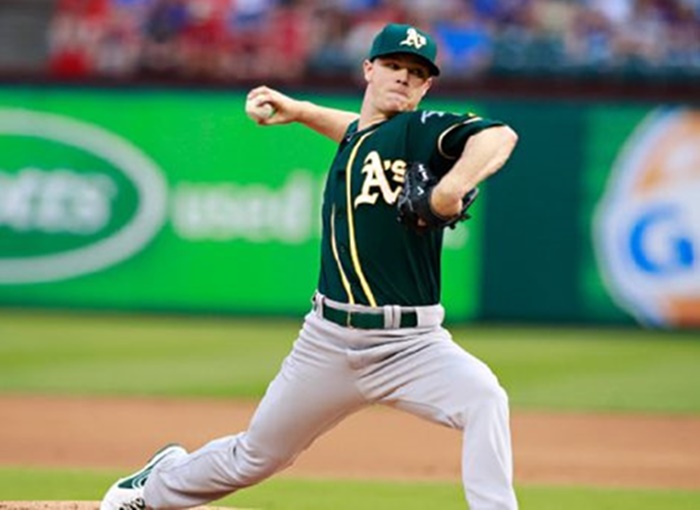 CelebNSports247.com has learned this according to Todd Frazier, Sonny Gray is "a guy that you'd love to have on your team, for sure."
Meanwhile, Didi Gregorius called Gray an ace, and Aaron Hicks said Gray a "great pitcher," so why are the A's trading their first-round draft pick by in the 2011 MLB Draft?
All eyes are on Sonny right now, and the teams who are interested in the 27-year-old are the Yankees, Brewers, Astros, Mariners, Dodgers, and Braves.
Sonny Gray Trade Details:
Here is what is being said:
"Sonny Gray is getting traded before Monday afternoon. That much has all but been decided by now. Teams as far reaching as the Yankees, Brewers, Astros, Mariners, Dodgers, and Braves have been connected to the A's star but where he will most likely end up seems to shift every day."
Although, it's been noted that the Yankees and Oakland have been talking for a weeks about a potential trade, but its all coming down to who will the A's get in return. Gray, is a talented right-handed starting pitcher, and if he lands in New York, the Yankees plan to take their team to the playoffs with him.
The reason the A's ar trading Gray is to get some young and talented prospect that the Athletics need. The teams with the best prospects are The Dodgers, Yankees and Mariners.
We will keep you posted on where he lands…