This may be it for Steelers LB Ryan Shazier. He was injured and carted off with a neck/spine injury following a hit during Monday night game against the Cincinnati Bengals.
It looks as if Ryan Shazier May NEVER play in NFL again after his career ending injury. Read on…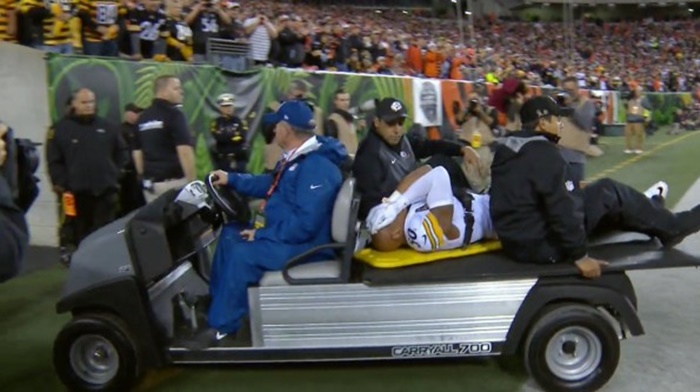 CelebNSports247.com has learned that The Pittsburgh Steelers line backer Ryan Shazier had surgery to stabilize his spine, but his career in the NFL is not looking good.
The team announced he was undergoing spinal surgery, according to Adam Schefter and Burt Lauten reports.
Ian Rapoport posted the same report via Twitter: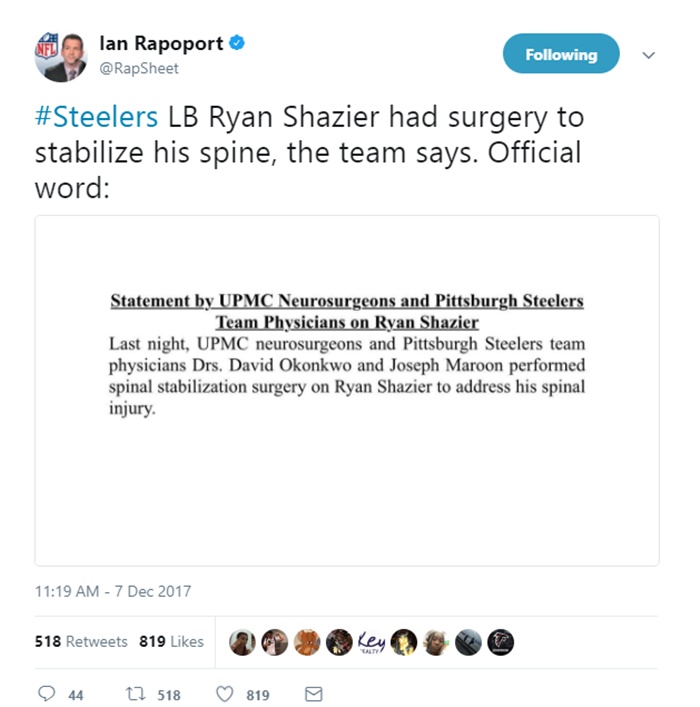 The surgery was performed last night and it is not yet know what type of condition Shazier is expected to be in following this latest procedure.
[rpi]
CelebNSports247.com has learned via ESPN's Michele Steele spoke with neurologist Dr Anthony Alessi, who doesn't have access to Shazier's records, but claims the situation is lot worse than previously expected.
The neurologist is suggesting that the Pittsburgh Steelers linebacker may never play football again.
Our prayers are with Ryan and his family at this time. No matter what happens he needs to stay strong. We hate to say this, but some times things happen for a reason. Maybe Ryan is meant to do something else with his life besides football.
God Speed.