Happy 40th Birthday Tom Brady. The fans are loving you, but NOT as much as his wife Gisele who took to social media posting a loving HBD message for him!
Check out Gisele's loving Happy 40th Birthday message for her main man Tom Brady. Read on…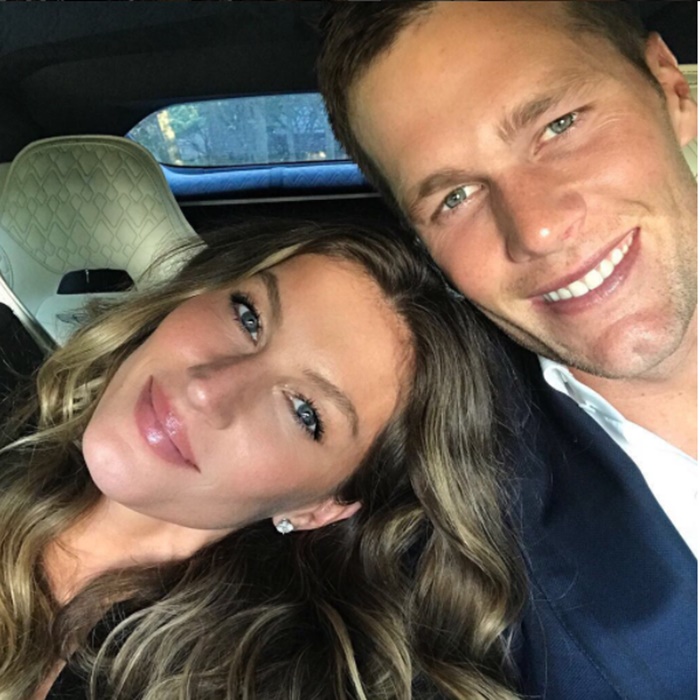 Ok, Gisele we can tell you really love your man Tom Brady because she just told him on Instagram that "he makes 40 look like 20."
Now we can take that a dozen ways, but we will average that all out to Tom Brady has the stamina like a twenty year old, and we're not mad about it.
We know Gisele Bundchen  is more than happy since she's all smiles in the photo.
[rpi]
Gisele was gushing over Tom in this message:
"Over 10 years ago I fell in love with you because of your beautiful and sensitive heart. I love the sweetness in your essence. Today you are starting a big new chapter and I wish you so much happiness and fulfillment in all aspects of your life. Happy birthday my love! Making 40 feel like 20!!! You go @tombrady !!!!

Te amo ? Há mais de 10 anos me apaixonei por você, pelo seu coração lindo e sensível. Amo a doçura da sua essência. Hoje você está começando uma nova fase e eu lhe desejo muitas felicidades e realizações em todos os aspectos da sua vida. Feliz aniversário, meu amor! Fazendo 40 parecer 20!!! You go !!! Te amo "
Way to go man!!!
Interesting fact: did you know that the Brazilian supermodel has a net worth of $360 million, but combined with her New England Patriots husband the two have a combined net worth of $540 million. Tom has a net worth of $180 million to Gisele's $360m.