Kansas City Chiefs receiver Tyreek Hill will not face any charges in the child abuse case involving his 3-year-old son.
Continue on to get the latest on receiver Tyreek Hill since the police investigation has now been closed without charges being filed…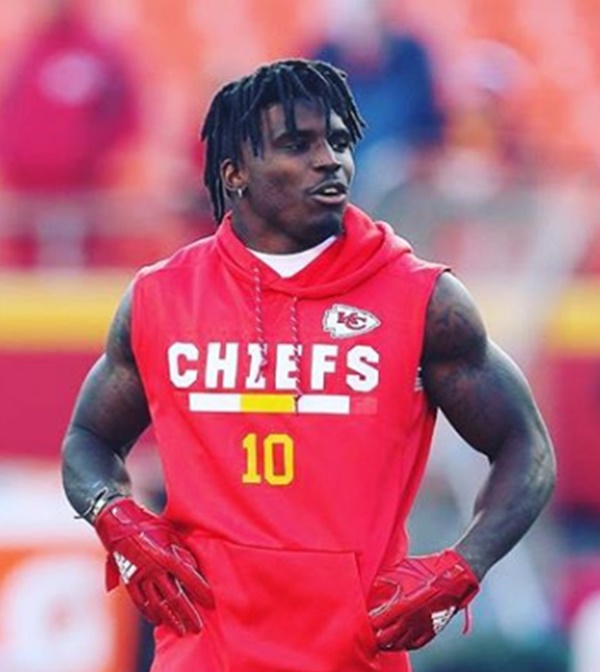 CelebNSports247.com reports Kansas City Chiefs receiver Tyreek Hill who has been suspended apparently has caught a break after the shocking reports of abuse towards his 3-year-old son is now officially closed.
Tyreek Hill had been suspended by the NFL while the investigation was being conducted after disturbing audio of him threatening his fiancee was released.
According to KCTV 5, the reason for lack of evidence is that no one wants to testify against Tyreek Hill.

The site says Hill's case has been plagued by a lack of cooperation from those close to the child. Police received anonymous information but few wanted to be on the record and testify against the NFL superstar. A police investigation into what happened to his 3-year-old son is now officially closed.
Now that no charges have been filed, the NFL will have to figure what kind of punishment Hill will face. The police might not have enough cooperation to file charges against Hill, but there is clearly something going on in that house.
Hopefully, the NFL will do the right thing and hand down a lengthy suspension. But like always, they probably won't do a damn thing.
We feel for his little boy.