Dolphins Catching Feelings for Oregon QB Justin Herbert!
Could this mean that Oregon QB Justin Herbert is in with the Dolphins and QB Tua Tagovailoa is OUT? Read on to see what has changed for the Miami Dolphins when it comes to Justin Herbert and Tua Tagovailoa…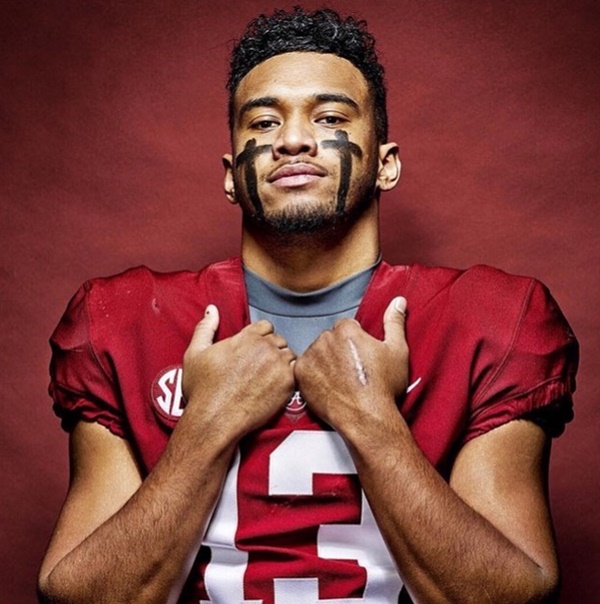 CelebNSports247.com reports that the Dolphins have an "increasingly positive view" of Oregon quarterback Justin Herbert. Salguero cites sources familiar with the club's thinking, according to Armando Salguero of the Miami Herald.
Here is what we've learned about the Dolphins having all eyes on Oregon QB Justin Herbert!
It appears that the Dolphins are having a change of heart when it comes to Tua Tagovailoa and his name is Justin Herbert.
Yikes!
There's a number of reasons why Miami could adjust its thinking as it pertains to Tagovailoa. The obvious: He is recovering from a right hip dislocation and posterior wall fracture sustained in November in Alabama's game against Mississippi State. The Roll Tide QB also suffered nasal bleeding and a broken nose, who Jeff Allen, Alabama's associate athletic director for sports medicine, told ESPN was "as severe and profuse as I've seen."
Salguero says the Dolphins aren't merely concerned about Tua Tagovailoa's return to full health, but also his durability long term.
Armando said:
Tagovailoa suffered multiple ankle and other injuries during his time as the Crimson Tide's starter and while he has remarkable accuracy and displays other valuable gifts, including leadership, his relative smallish size (approximately 6-foot and 225-230 pounds) and only modest mobility has raised the question about his ability to remain injury free in the NFL.
Tagovailoa is certainly a boom-or-bust prospect and it's not surprising to hear Miami would be considering Herbert as a solid backup plan should Tagovailoa concerns look awry.
Why Justin Herbert Stock Rises:
YahooSports writes, Herbert's draft stock has continued to rise since his Senior Bowl performance earned him MVP honors. He was 9 of 13 for 83 yards and a touchdown and had three carries for 22 yards, all in the first quarter, and impressed coaches and scouts with his poise.