Dallas Cowboys savior and running back, Ezekiel Elliott was involved in a "minor car crash" near the Cowboys practice facility in Frisco, Texas!!!
Get more details on what happened to Ezekiel Elliott…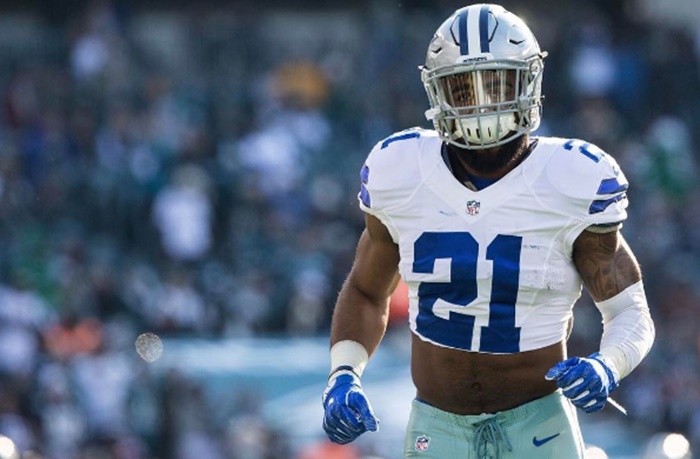 CelebNSports247.com has learned that Cowboys star player Ezekiel Elliott was involved in a minor vehicle crash Thursday morning.
Luckily Zeke is fine…he was a bit frustrated, but at least he is doing fine. Zeke took to Twitter writing:
"I'm good. I've been in bigger collisions. Lol."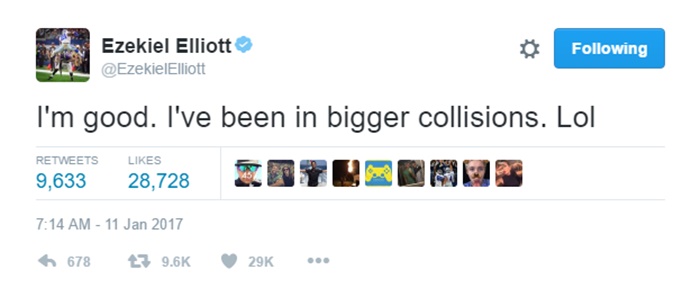 In regards to the accident, Cowboys security responded to the scene. They said Ezekiel Elliott "looked frustrated" but was "extremely nice and polite" to everyone who stopped to check in on him.
The Cowboys running back is loved by the team and fans everywhere.
In addition, Frisco PD confirmed the crash and tells us:
"Ezekiel Elliott was involved in a minor vehicle crash this morning in the area of Dallas Parkway and Gaylord Parkway."
They added:
"There were no injuries sustained as a result of the minor crash."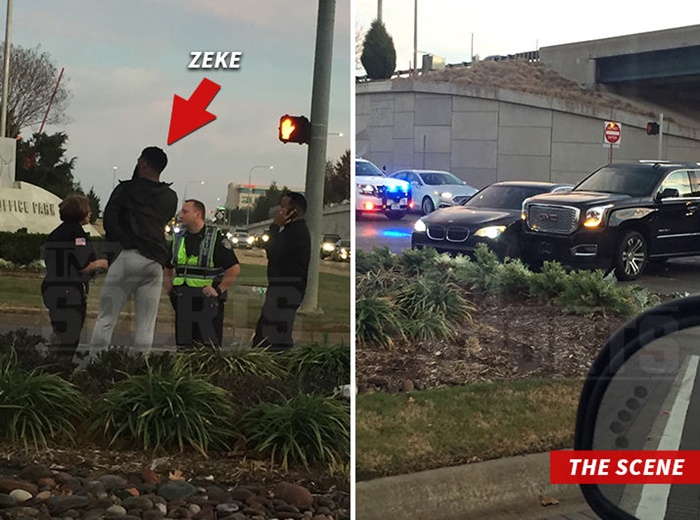 Take a deep breath, Cowboys fans – Zeke he'll be good to go on Sunday against the Packers.
We are just glad to report that he is doing fine and can laugh it off.
What are your thoughts on this fender bender?
Thoughts?