Michael Floyd made a big mistake while on house arrest, because a judge has ordered Floyd back to jail because he drank alcohol.
Flip and get the details on why Minnesota Vikings WR Michael Floyd doesn't get to pass go and is heading straight to jail…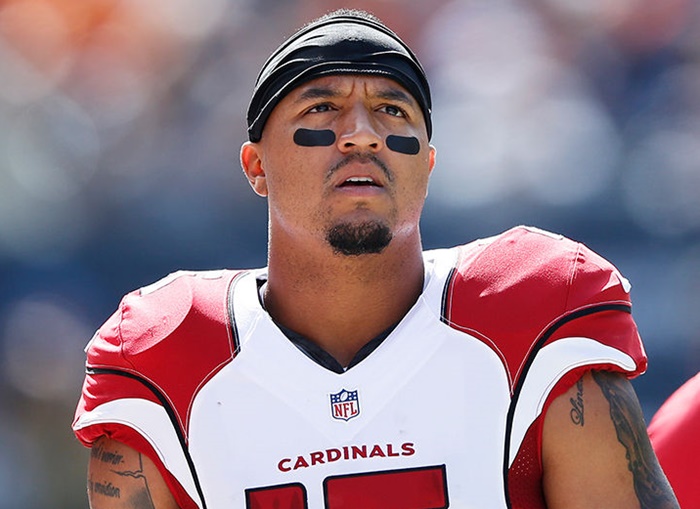 CeleBNSports247.com just got word that Michael Floyd tested positive for alcohol several times on June 11, but he is claiming he drank too much kombucha.
The Minnesota Vikings wide receiver Michael Floyd wasn't allowed near alcohol of any kind, no way. no how, while on house arrest. Floyd has been on HR since his December DUI arrest.
According to ESPN's Josh Weinfuss, a judge found that Floyd was in violation, and sentenced him to 1 day in jail and 5 more days of house arrest.
The Vikings wrote a letter to the judge in support of Floyd, and said they had kombucha on tap at the team facility. Floyd said that he didn't realize there was alcohol in the fermented tea.
[rpi]
Who knew? We didn't know that kombucha has alcohol in it. Did you?
We did a search on google asking "does kombucha have alcohol in it?"
Well, guess what it does. Here is the description given:
"Kombucha is not so much a "cure" as it is a replacement: Some varieties of the fermented black tea actually contain more than 0.5 percent alcohol, the legal line in the sand imposed by the Food and Drug Administration separating the booze from the non-booze."
Floyd may be telling the truth. Advice to all, if you're on house arrest don't drink Kombucha!